Princess Yachts Trip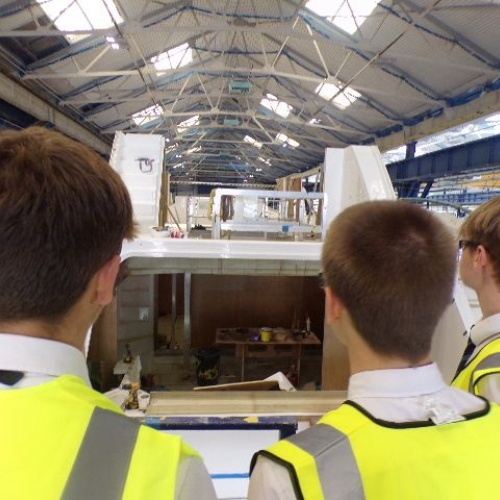 Year 10 Design and Technology Visit To Princess Yachts in Plymouth
The trip provided an excellent opportunity for students to learn about the marine industry and the various career pathways available in this field. Students were welcomed by the staff at Princess Yachts and given a tour of the site. It gave them an insight into how luxury yachts were manufactured, the intricate design process and the cutting edge technology used in the production process. They were also able to see the different stages of production, from hull construction to the installation of engines and electrical systems.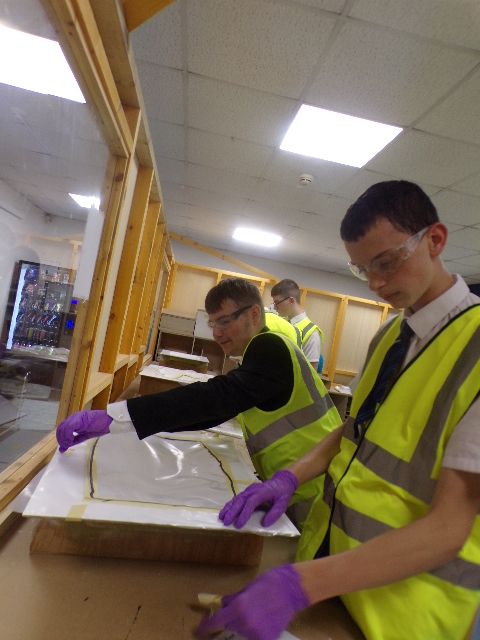 Students were thrilled to see first hand the work of skilled technicians, designers, and engineers involved in building the yachts. They were also able to speak with professionals and ask questions about their roles and how they got into the industry.
The visit was an excellent opportunity for the students to learn about the different career paths available in the marine industry, including boat design, engineering, naval architecture and manufacturing. The staff at Princess Yachts emphasised the importance of technical skills, creativity and attention to detail in the marine industry.
Our students were challenged to complete one of the skills test that potential apprentices take during their interview process. This was a fun activity and many students were complimented on their problem solving abilities and would have passed this section of the interview. They were left with a newfound appreciation for the skills required to build a luxury yacht and the opportunities available in the marine industry.
The visit inspired many students to consider a career in the industry, with some even expressing an interest in pursuing an apprenticeship in either in engineering, carpentry/boat building, CAD development, composites or fabricating and welding.
We are grateful to our hosts Bea and Charlie and to all of the staff at Princess Yachts for their hospitality and for providing our students with an unforgettable experience.
Mr Stokes