What a Weekend to Walk!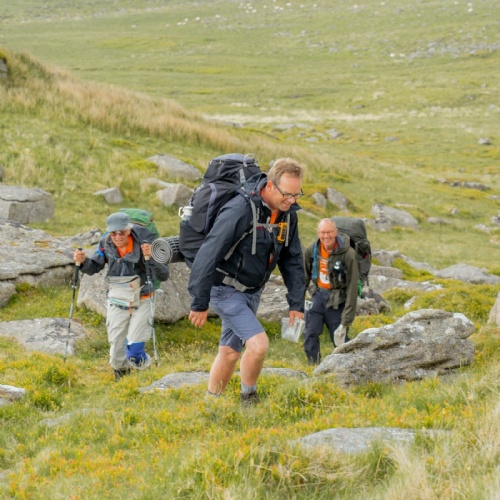 "The Ten Tors is the ultimate Devon rite of passage and attempting it to raise money for South Dartmoor Community College was the challenge of a lifetime." - Rachel Harries
Dartmoor is bleak, unpredictable and sometimes unforgiving, but this didn't stop our incredible adult fundraising group walking a Ten Tors route, as a challenge to raise money for South Dartmoor Community College's Outdoor Education provision. Martin Guille fondly recounted his expedition adventure once his feet had stopped hurting stating that: "If you venture in a little further than normal there are beautiful sights and places to be seen". Dartmoor did not disappoint!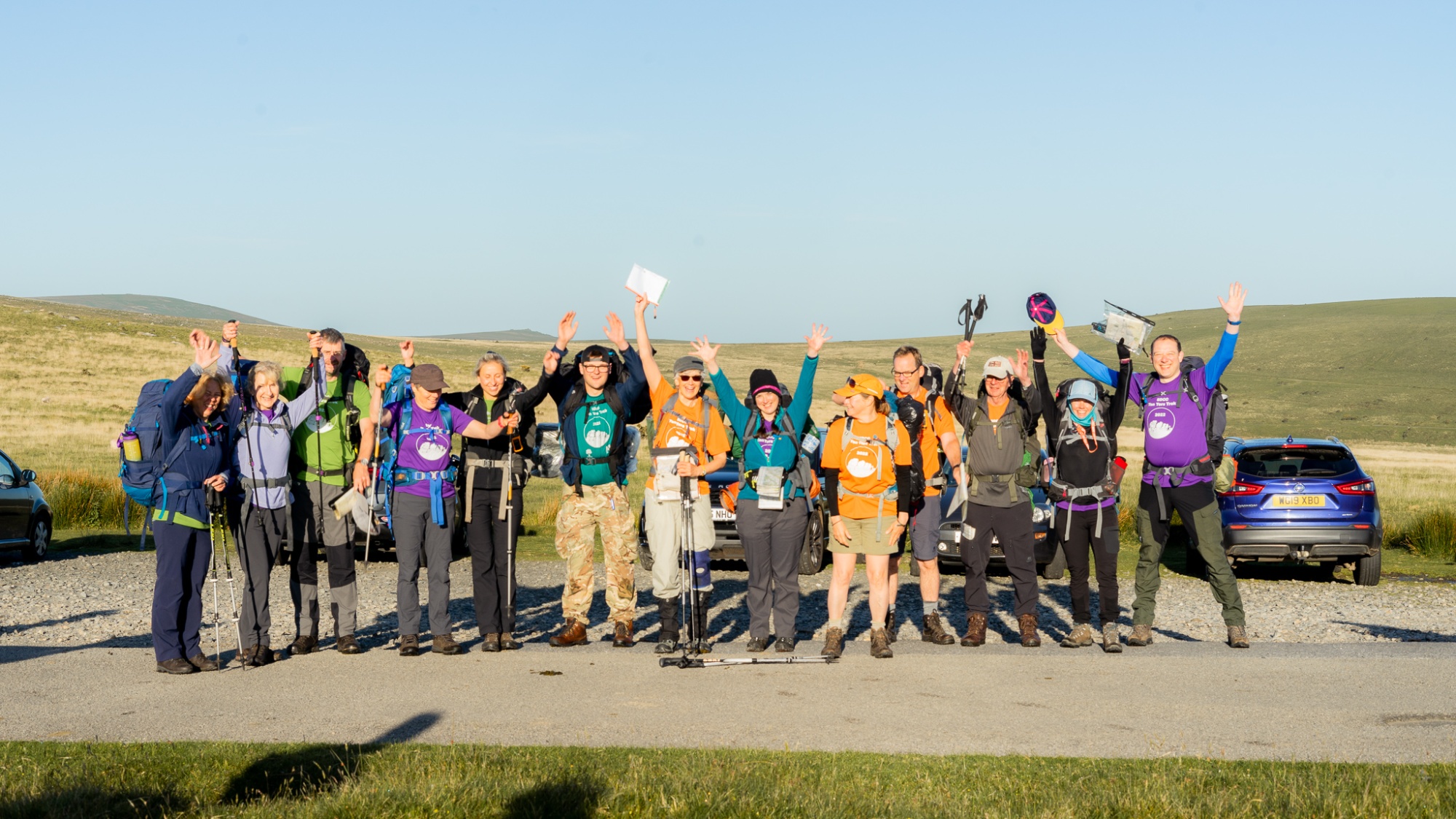 The trekkers kicked off the expedition on a glorious sunny Saturday morning, fuelled by bacon rolls and porridge - as is tradition with the student Ten Tors teams from South Dartmoor. The route would take them on a circular route from Rowtor, Okehampaton skirting around the edge of Fernworthy Reservoir down to Postbridge (and even further to Peat Cott for our 45-mile team) and back up the west side of the North Moor to the team's new nemesis, Great Kneeset, before returning safely to their start point.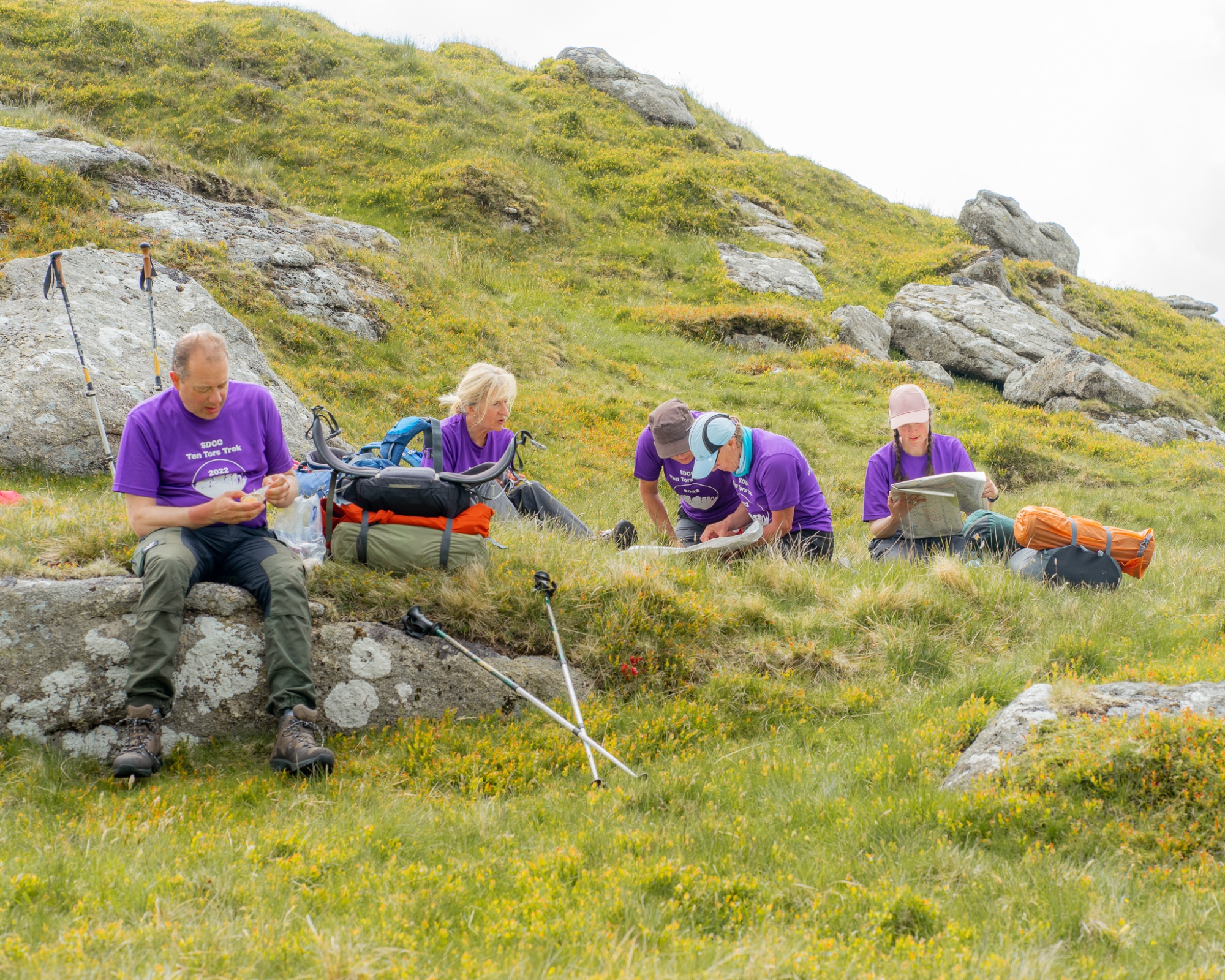 Following a short briefing and a reading of the Ten Tors prayer by Steve Dinnie, a long-time supporter of the event from the school in previous years, it was time to set off. The trekkers were treated to good weather all day and into the evening, where they set up wild camps dotted around the moor, checked and supervised by the volunteer staff team. After a boil-in-the-bag dinner and questionable night's sleep for some they were off again to start day two!
Throughout the expedition all teams remained in good spirits and told us of the games they played and songs they had sung to keep them going, some even tried some acro-yoga to take the weight off their feet! On Sunday all teams crossed the finish line and were greeted by some family and friends to celebrate their achievement. Of course, the only thing they were really interested in was the pasty waiting for them.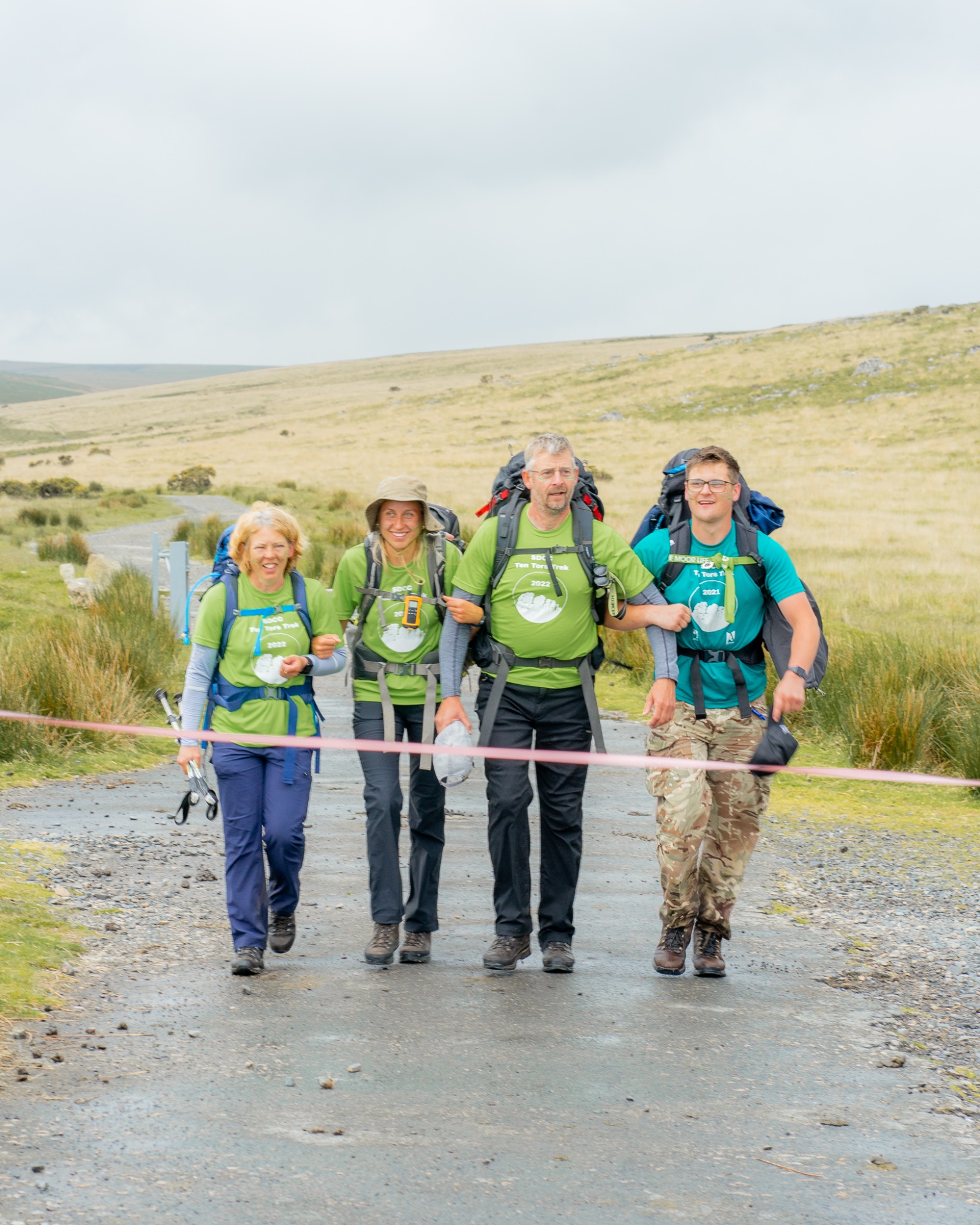 Cat Howard, the previous Outdoor Education Manager, presented the teams with their certificates and medals before thanking the event organisers, Heatherbelle Bates and Katie Upton, the current Outdoor Education manager at South Dartmoor. Katie thanked everyone for their efforts, commenting that: "It is a privilege to be able to offer these experiences to groups other than our students and we couldn't do it without the dedication, time and commitment that goes far beyond this weekend from all of the volunteers!".
The fundraising from this expedition will be used to help break down financial barriers to students wishing to participate in both DofE and Ten Tors in the school, in addition to purchasing much needed expedition kit and training programmes for all to benefit from.
Now the dust has settled and the blisters have eased, the trekkers have shared how the trek has impacted them before plans are made for next year. Heatherbelle, organiser and this year successful participant said: "The camaraderie and teamwork within the groups was outstanding and really helped us all through the challenge. To understand, first-hand, what the students go through on the challenge and what our fundraising supports has only made me more determined to increase my support of these opportunities."
Jaine Swift said it was: "The most amazing but challenging experience. I have learnt to navigate and read a map, I have visited parts of Dartmoor that I would have ordinarily not have gone to and I have met an incredible bunch of people and all for a cause that I will open doors for students to experience it too."
If you would like to explore the moor, challenge yourself and learn some new skills with a fantastic bunch of people please contact heatherbelle.bates@icloud.com to register your interest in participating in the 2023 fundraising event.
Photos: Daniel Dayment