Science Week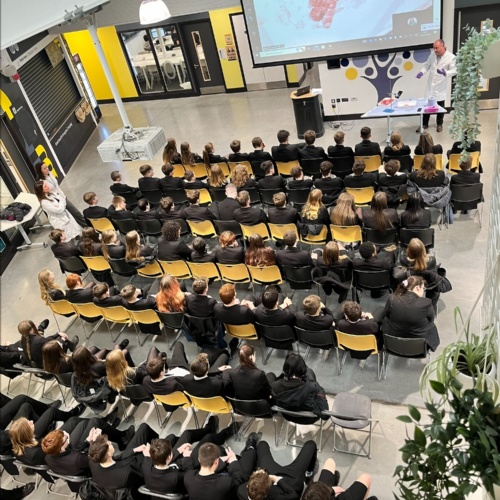 Excitement and curiosity filled the air at the school on Monday 13th March, as the Year 10 cohort gathered to witness a brain dissection, launching the British Science Week celebrations. Teacher Mr McGeever took centre stage to show the students how the brain works and how it linked to this year's theme of "connections".
Mr McGeever began by explaining the basic anatomy of the brain, highlighting its various parts and their functions. He then went on to explain how the theme of "connections" is integral to our understanding of the brain, as it is the connections between neurons that allow us to think, learn, and communicate.
With a steady hand and a sharp scalpel, Mr McGeever then proceeded to dissect the brain, carefully pointing out each of its parts and explaining their function. The students were amazed by the intricate details of the brain, and some even had the opportunity to hold and examine it for themselves.
The brain dissection was a fascinating and eye-opening experience for the students, and it served as a fantastic launch for the British Science Week celebrations. Mr McGeever's demonstration helped the students to understand the importance of connections in the brain, and how they relate to our ability to think, learn, and communicate.