Introduction to Print Making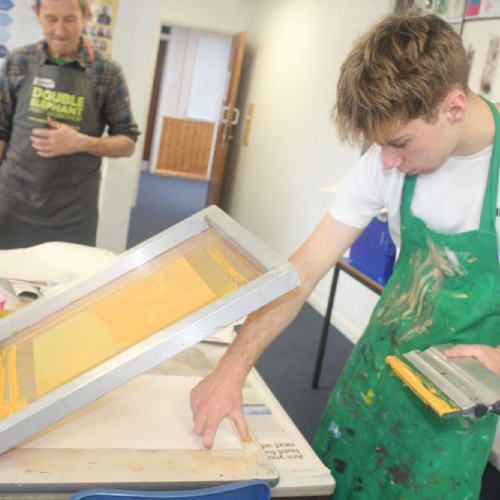 We are very grateful for the ongoing support that The Helen Foundation and Daisi (arts inspired learning) provide for creative activities at South Dartmoor. The foundation is facilitating a wonderfully creative, printmaking experience for our Year 9 and 12 students.
Thanks to the funding, Simon Ripley, a local printmaker, is going to run these activities. Simon introduces works of abstract art and guides students through the complete creative process of developing abstract motifs and original prints. Simon's work can be viewed at Simon Ripley
Without the foundation's generous financial support, it would have been impossible to run such an activity. It will be eye opening for our students to appreciate the high level of artistic enterprise and expression that is happening in the local area. This will be motivational for our young people who are interested in expressing their creativity within employment after leaving the college.
We are extremely grateful for the support from the Helen Foundation in introducing students to a different area of art, with amazing outcomes.
The Helen Foundation was launched in 2006 as a living memorial to Helen Elizabeth Kirk. It provides funding in schools to encourage and support young people in their love of the arts. For more details, see https://www.thehelenfoundation.org.uk/.
Mrs Daemi-Rashidi