PTA-FOSDA
'Friends of South Dartmoor Association', affectionately known in the past as FOSDA, was reformed in January 2019 to create a large body of positive parents, keen to support the school. The main aim of FOSDA is to support and connect parents, carers and the community with SDCC and its students by:
- Enhancing and enriching the experiences of all students
- Responding to specific requests for support from the school
- Raising funds for additional activities and items outside of the school budget
- Building relationships between students' homes, the community and the college.
Working alongside the staff and Student Council we want to make SDCC the best environment we can for our children.
And this is where we need your help!
Can you spare a few hours, by either volunteering at events and school productions, or by offering your skills? You may want to join the committee, be involved in specific projects, or simply be kept informed of what's going on.
Any support you can offer is much appreciated.
If you can help in any way, please e-mail fosda@southdartmoor.devon.sch.uk, like us on Facebook www.facebook.com/pg/fosdasdcc or Twitter @fosda2
FOSDA (Friends of South Dartmoor Association) registered charity number: 1183395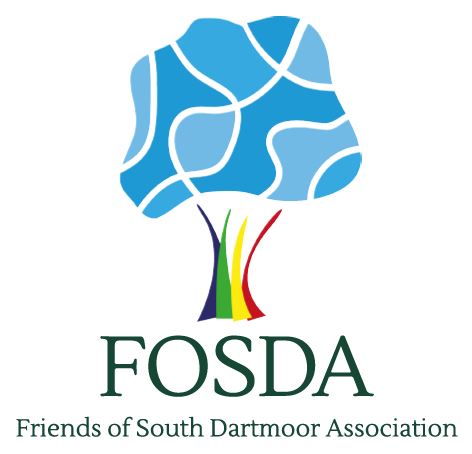 NEXT MEETING - TUESDAY 8 MARCH 2022 - TEAMS 7.30-8.30 PM
To help us achieve our goals this year we need to have the input, ideas and help of as many parents and carers as possible, so please do join us on Tuesday evening. Please email fosda@southdartmoor.devon.sch.uk and we will send you the Teams link to join the meeting. If you aren't free on Tuesday but would like to link up with us, then please email anyway and we'll keep you posted with all our activities.
As always, whatever time you can spare and however you would like to get involved, we promise a very warm welcome!
Concert: Kathryn Roberts & Sean Lakeman Friday 1st April, 7.30pm
You may have noticed some publicity around our fund-raising concert on Friday 1st April with Kathyrn Roberts & Sean Lakeman. Well, it's not too late to get your tickets, so please follow the link bit.ly/3unxQVH to buy tickets online (£12.50 each plus booking fee). Tickets are also on sale at the Post Office in Ashburton and will be available on the night.
All proceeds will go to funding the school trips this summer and our support for the school's young carers.
If you haven't heard them before, try the tracks here: https://youtu.be/4wVZxUZLcF8 and https://youtu.be/-8AWaa0lhhA.
Kathryn Roberts & Sean Lakeman Tickets, Fri 1 Apr 2022 at 19:30 | Eventbrite

2022 marks 27 years of making music together for this popular wife and husband duo. Kathryn Roberts and Sean Lakeman have long established themselves as one of the UK Folk scene's most rewardingly enduring partnerships.. To celebrate and acknowledge this milestone, the couple will revisit and reinterpret songs which span their career.
Science pond construction - part 2 - Saturday 26th March at 12.00hrs
For anyone who can spare a few hours this coming Saturday, we will be finishing off the pond in the science garden. The newts, frogs and toads have been returned to the re-lined pond, and a working party will be finishing off the project from 12.00 - please come to the gate near the Place House car-park where we can let you in. For more info, please email fosda@southdartmoor.devon.sch.uk.
Easter Concert - Thursday 31st March
The Music Department will be holding their Easter Concert on Thursday 31st March and anyone who could help serve refreshments during the interval, please email fosda@southdartmoor.devon.sch.uk. (Volunteers will be needed from 6.30pm and the concert will be finished by 9.00pm).
Many thanks from all the FOSDA team.