WOMANS WEEK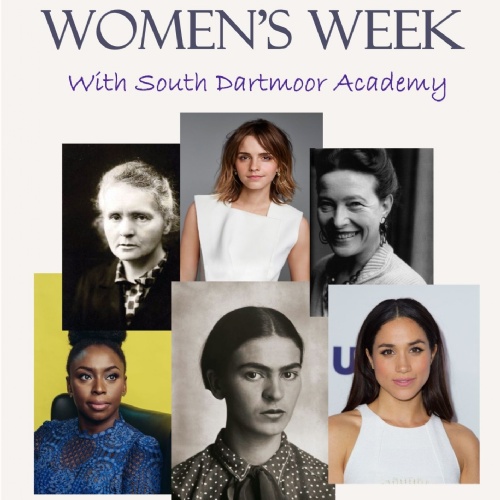 There are exciting times coming up for South Dartmoor Community College at the beginning of 2018! During the next couple of weeks, both students and staff alike will enjoy our first "Women's Week".
"The Gender Awareness Initiative", led by Dr Laura Burgos-Lejonagoitia has been working together with the pastoral team at SDCC on teaching students from year 7 to year 13 how to challenge gender stereotypes and be gender positive since 2015. Our students are aware that positive gender roles are very much on the front line of the school ethos, and also that at South Dartmoor we advocate for an egalitarian society.
As well as our workshop and assembly offers about gender specific topics, we would like to teach our students of the importance of women in all areas of knowledge. Thus, all subjects will dedicate at least one lesson with most year groups to either celebrate important women in their specialisation or to teach how a particular aspect of their subject affects women. This is just as important for the male students' awareness as it is to empower more women.
We are delighted and excited about all the activities that will be happening this week and we look forward to keeping the wider community informed with more updates in the coming weeks.