Teignbridge Sports & Community Awards 2017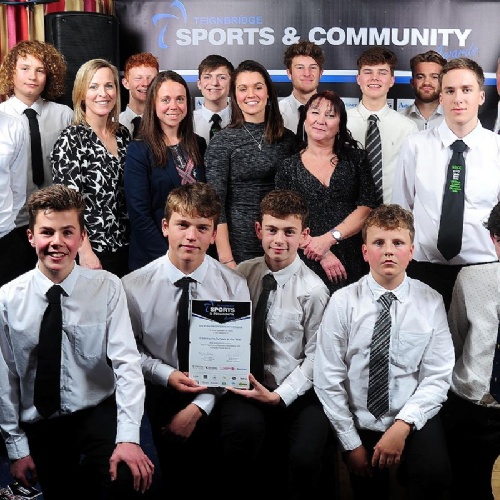 Teignbridge Sports & Community Awards 2017
Busy weekend for South Dartmoor sport, but a rewarding one. On Friday night a host of staff and students were invited to attend the prestigious Teignbridge Sport & Community Awards, courtesy of being nominated and then short listed in no fewer than 5 different categories. Charlotte Bowen, Kate Hutchings, Sue Brown, Andy Buzza, Becky Mason and Steve Dinnie represented the College.
Rob Gale and Megan Lowe were recognised for the Young Person's Services to Sport award.
Sam Taylor was one of the shortlisted Junior Sportsperson of the Year.
The National U15 Cricket winning team - Jake Davey, Harold Retallick, Reuben Stanley, Joe Forey, Dan Cowdry, Archie Christophers (Atrium), Ben Goble, Alfie Tucker, Charlie Clifford-Bourne, Mason Turpin, Jack Thorne, Sam England and Sam Russell – were runners up in the team of the Year.
And the College as a whole were recognised for the Community School of the Year.