River of Hope Project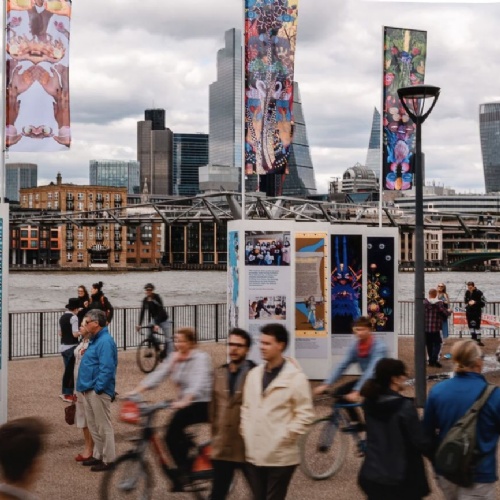 We are delighted to be involved with the 'River of Hope' project, organised by the Thames Festival Trust and the British Council.
This is an arts based learning project which links schools around the world in the study of rivers. The project is aimed at Year 8 and 9 students, who will work with professional artists in collaborative projects exploring environmental and climate change.
The final creations will be transferred onto silk flags that will be part of the Queen's Platinum Jubilee Pageant on Sunday 5th June 2022. The project highlights the Queen's love and respect for the natural environment and encourages young people to think about their hopes and aspirations for the next 70 years. All the artwork created will be exhibited as part of an online project gallery and reproduced in a project catalogue.
The project will link South Dartmoor Community College with a local and an international school so we can work on designs collaboratively. We are hoping that this may help provide long lasting links with the international school via grants from the British Council. So, all budding Year 8 and 9 artists (we have an abundance of talent) look out for further details when the project goes live in January 2022!