Highlights from our Open Evening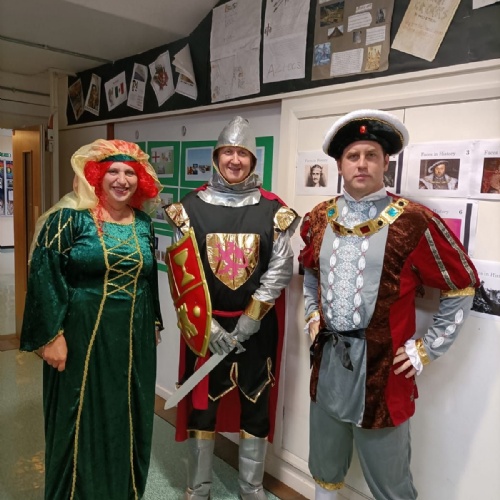 Thank you so much to all those who attended our open evening. Parents/carers told us they were very impressed with the atmosphere and positivity.
Feedback highlights included: "we have never met such an enthusiastic lot of staff", "everyone is so lovely", "the school is so welcoming", "there is a real feeling of cohesiveness and consistency", "we are so impressed", "my son/daughter is buzzing and just wants to start now!"
Our Executive Head Teacher, Jen Veal, said: "We are grateful to everyone who came. It was a really busy evening and so good to welcome the community back into school. Thank you for the supportive and positive comments. We were deeply proud to be a part of something so wonderful!"
Our student helpers were also a real credit to the school, thank you to all.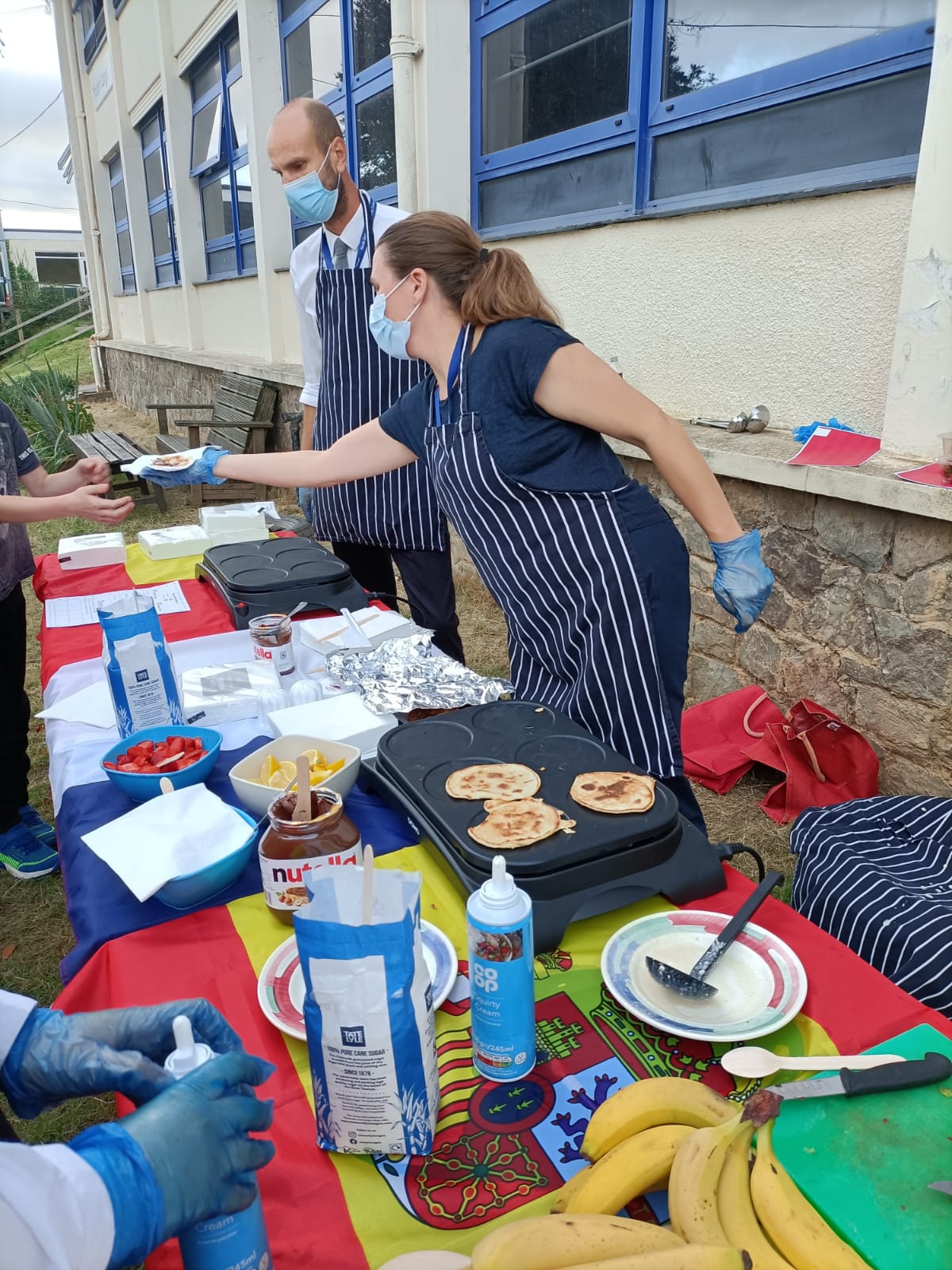 Our French Café, complete with crepes au chocolat, was really popular!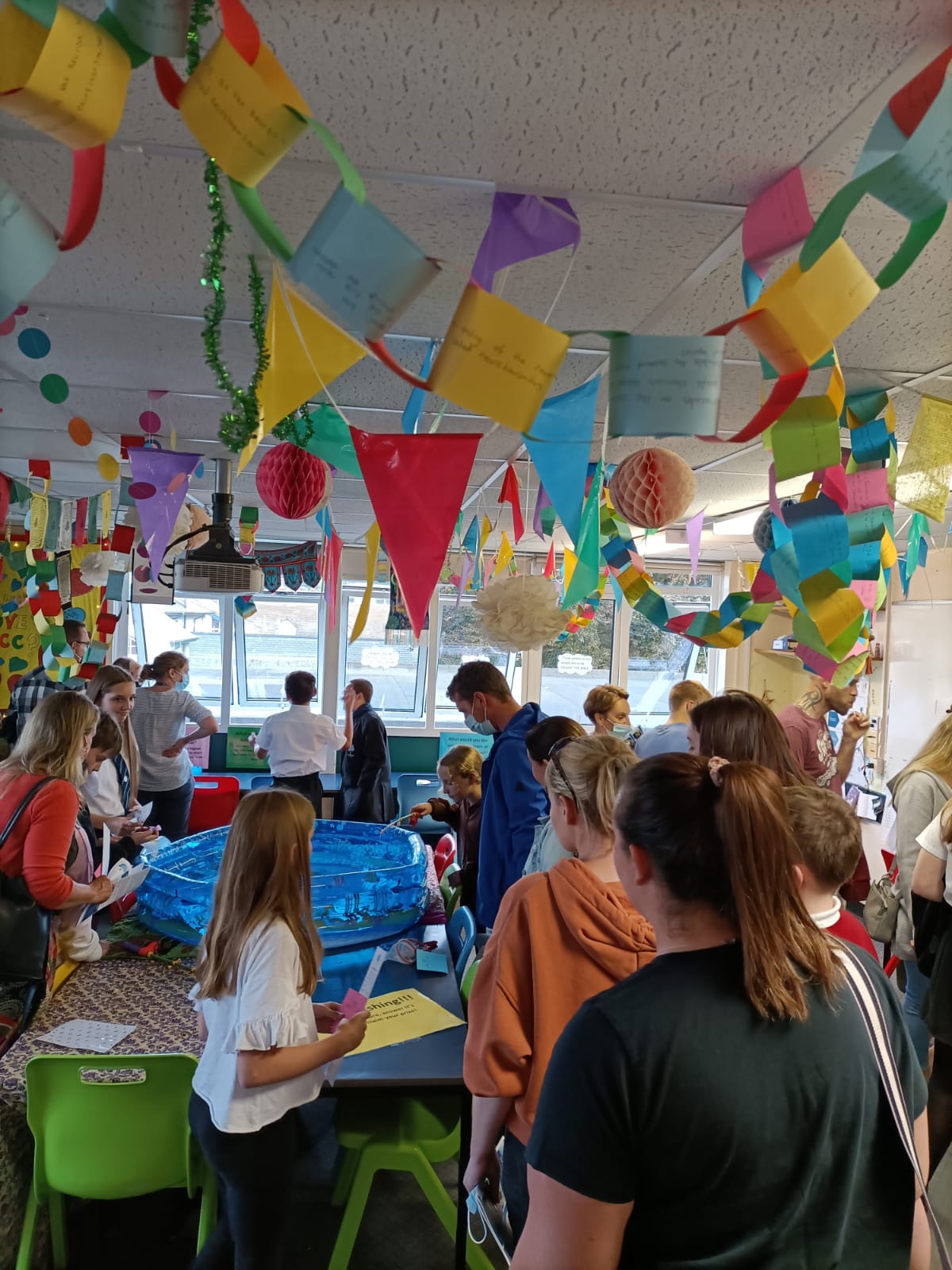 Religious Studies kept visitors busy with "philosofishing" and hunting for ducks with deep life questions on their bottoms.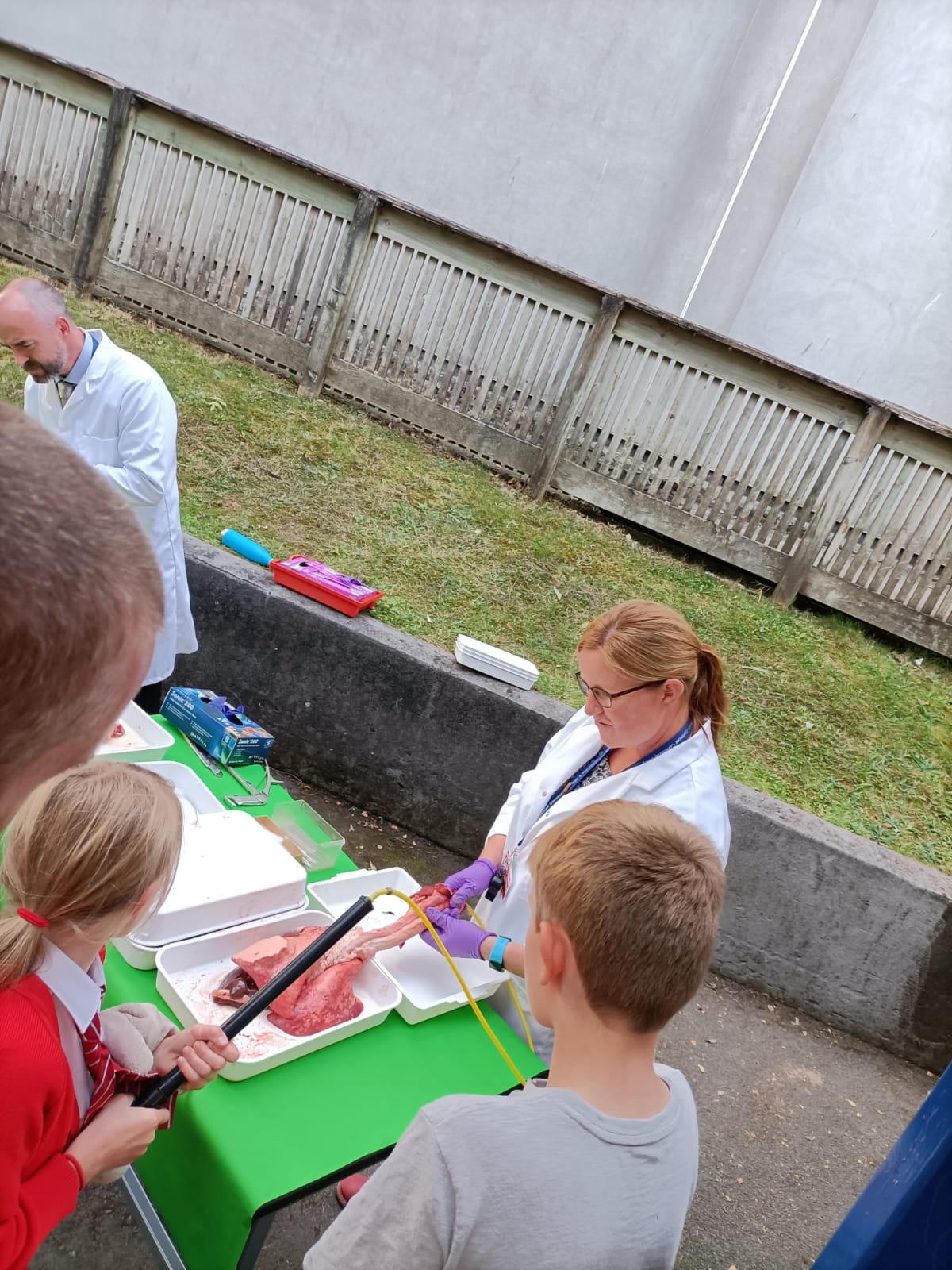 In Science, visitors helped dissect hearts, while in the lab we experimented with burning chemicals and outside we launched rockets across the science lawns.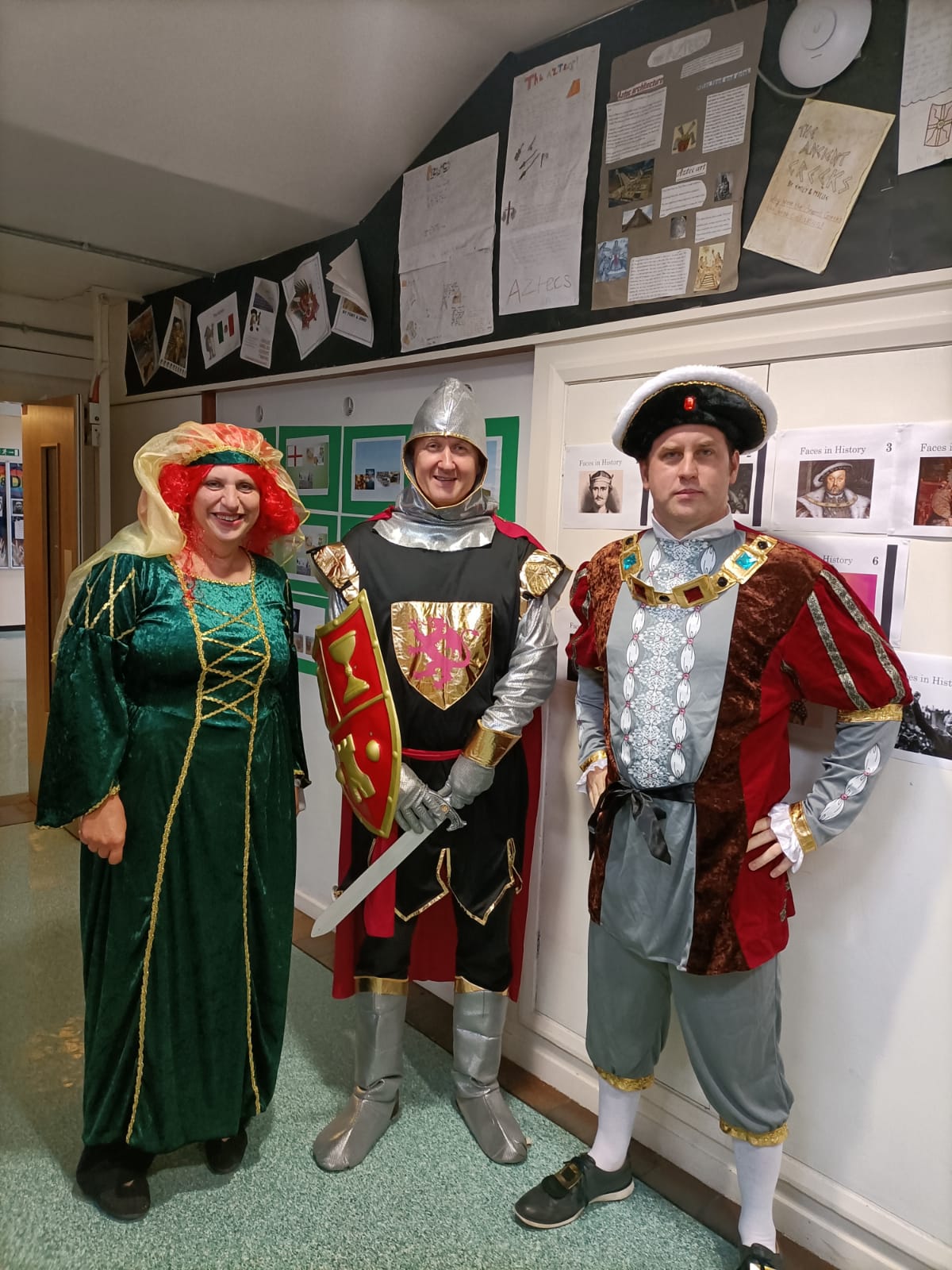 … while the History team brought magical moments through time to life.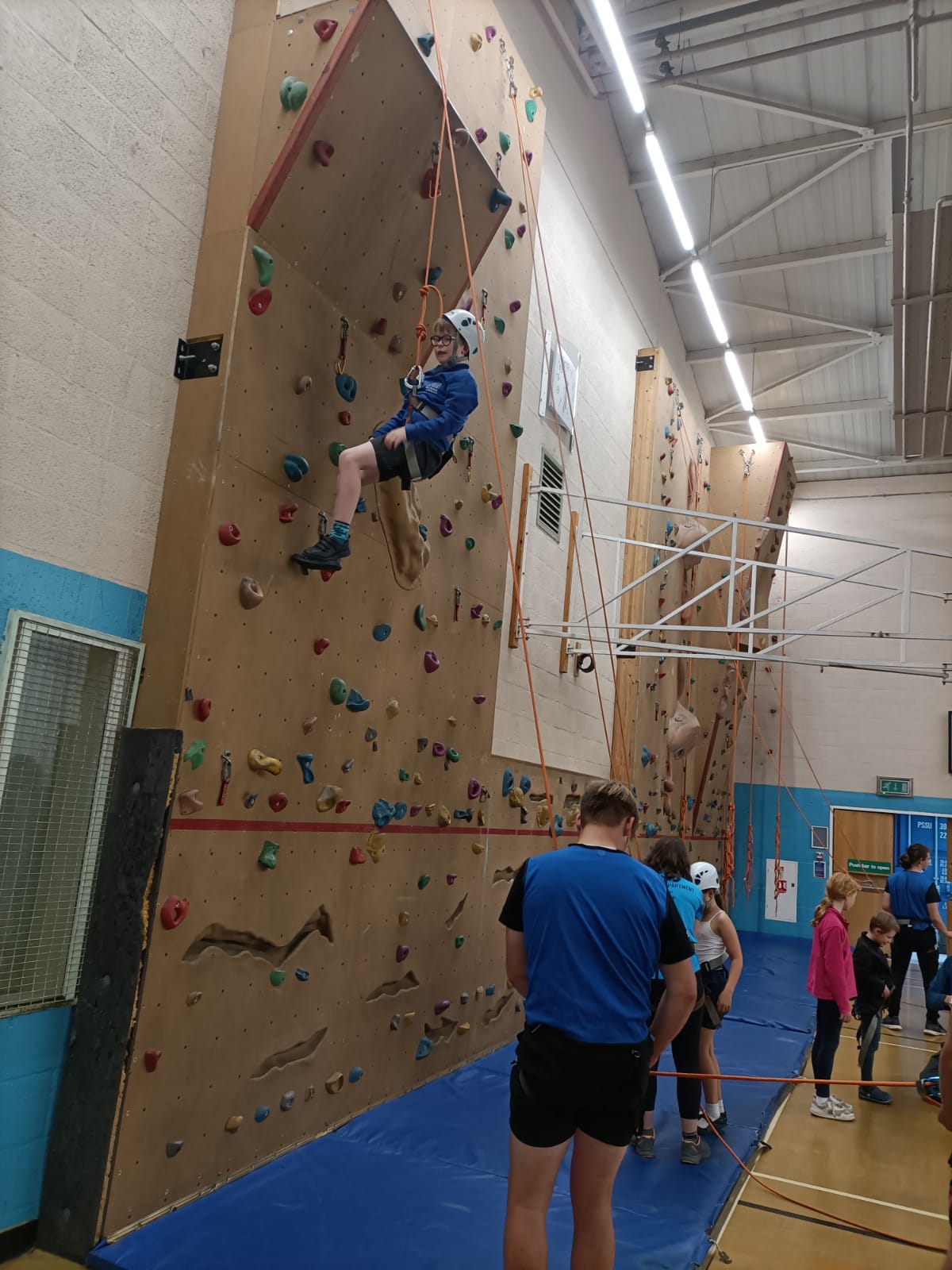 In PE, visitors were challenged to climb our climbing wall, complete a 5 minute Boogie Bounce and see how accurate their badminton skills were. Our Sports Leaders were excellent demonstrators and, indeed, all our students helpers were incredible ambassadors for the school. We are deeply proud of them all.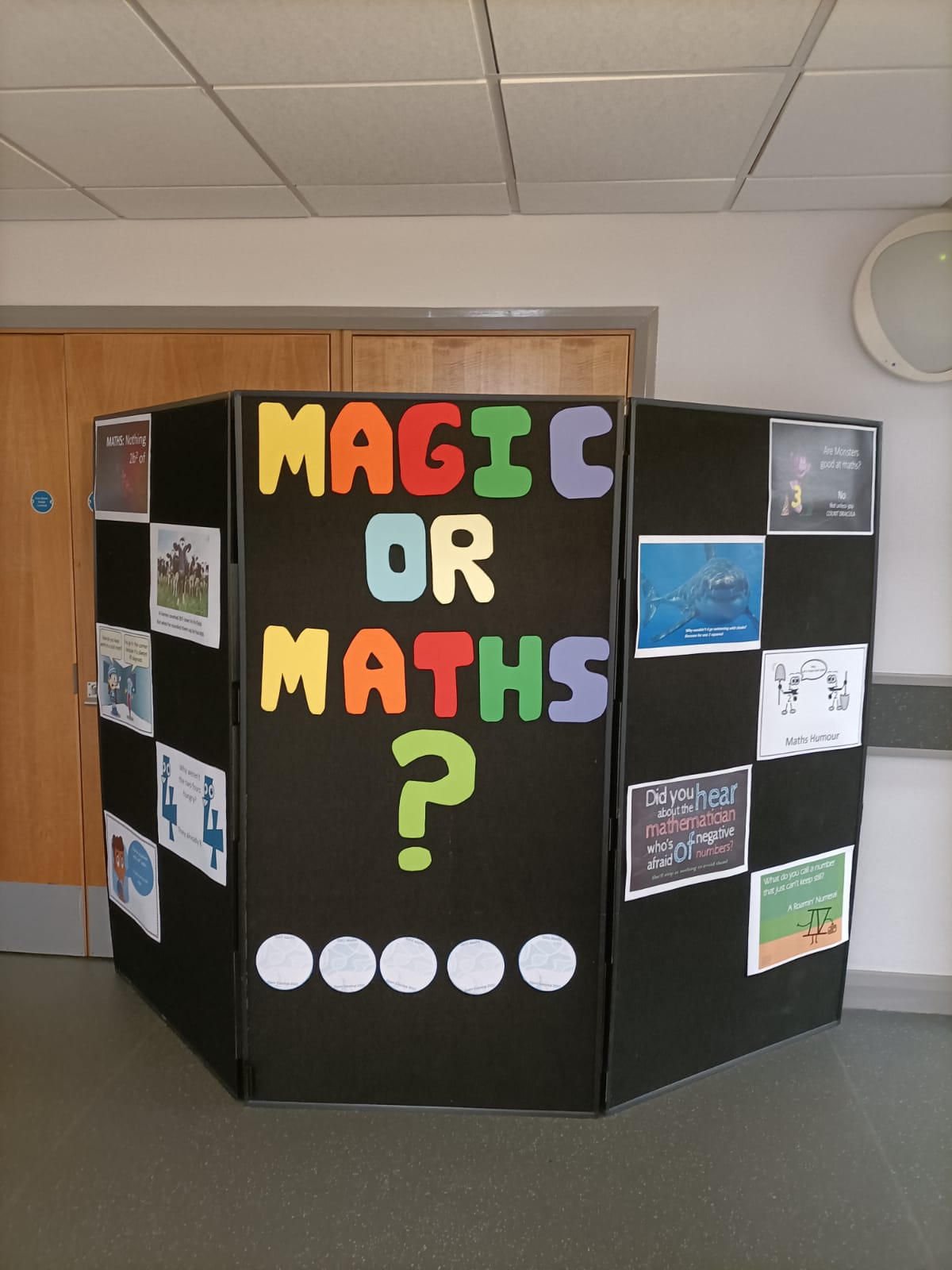 Maths unpicked magic tricks for us.