Year 11s Charity Walk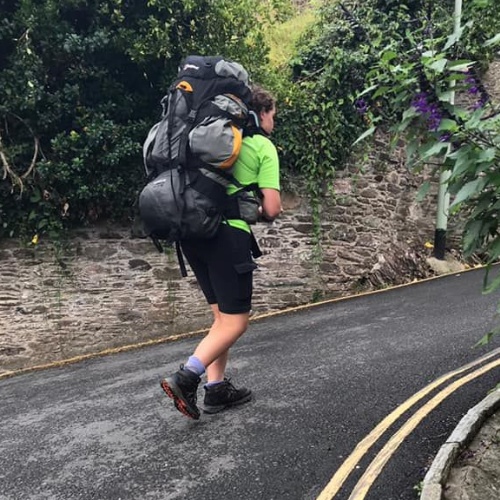 Well done to Amelia B and Hannah B in Year 11, who have both walked an amazing 63 miles on the south west coastal path to raise money for charity. This was instead of doing the Ten Tors and the DofE, which were cancelled due to Covid.
Amelia's mum Catherine told us: "They were aiming to walk 55 miles but in the end walked 63 along a rollercoaster stretch from Salcombe to Shaldon.
"They carried all their kit and set up camp without any help from us, we dropped them off on Tuesday and didn't see them again until yesterday evening. A fantastic achievement for two 15 year olds."
This was their fourth charity walk together. Amelia added: "Hannah and I are both passionate about the environment and walking. We love raising money for the environment and this was our longest walk yet!"
They both raised £325 for Whale and Dolphin Conservation.