Saving Devon's Treescape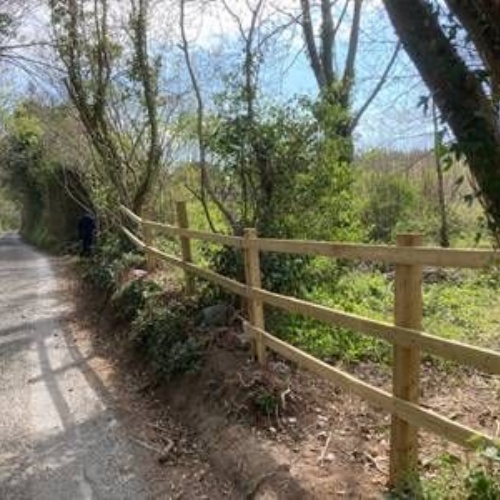 Year 11 Countryside and Environment students have been putting into action their plan for the management of the school playing field area.
Having identified actions required in the three management areas of "reclaim, secure and enhance", students have worked steadily to bring under control overgrown areas, secure damage to boundary fencing and hedges and enhance the area for greater biodiversity.
Part of the plan has involved joining up with the Devon Wildlife Trust (DWT) to support in their Saving Devon's Treescape programme. DWT has donated 50 mixed native tree saplings, stakes and nibble guards which have been used to re-enforce the hedges and create a new belt of trees.
Saving Devon's Treescape aims to replace trees in areas where 90% of ash trees are expected to be killed off by Ash Dieback in the upcoming years. SDCC has successfully taken the lead on this for schools in the area.
The link with the DWT continues through the Geography Department and the Environment Action Group later in the year, with the development of our own tree micro nursery.
Mr Hodges
Head of Geography