Primary Schools Impact Days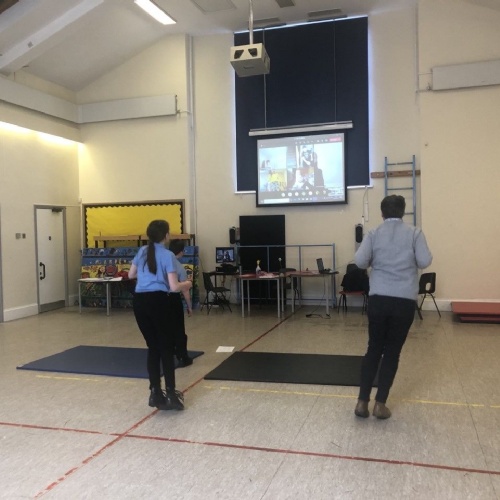 South Dartmoor Learning Community, by Becky Mason
My Bespoke Impact Day Wednesdays have seen me providing a virtual impact day for Ashburton Primary School, an in-school with 'live' webcam day at Buckfastleigh Primary School and a selection of activities for Bovey Tracey.
For Ashburton Primary School on 10th February, I launched their Level 1 inter house competition, sending them a bespoke recorded message for their 'Personal Fitness Challenges' for their reception - Year 6 to compete in. I also sent them the links for my demo video, instructions and score card. The 10 activities challenge pupils' fundamental movement skills and increase in difficulty in time/distance to suit age group. The PE lead was giving the pupils a couple of weeks to complete the challenges during their PE lessons (either remotely or in school), so they can try to 'beat their score' before submitting their score sheet and a photo of themselves being active doing the challenges to gain a house point for their team. I also redesigned an orienteering resource with a fun superhero theme (using Lego superhero characters!) for KS1 and KS2. This introduces basic orienteering skills and incorporates links to numeracy too.
Helen Roser, PE lead at Ashburton Primary School celebrated the pupils efforts of their Level 1 Interhouse Personal Challenge competition with this amazing display to welcome the pupils back to school this week. Great to see so many pupils taking part and using the virtual resources I created for them.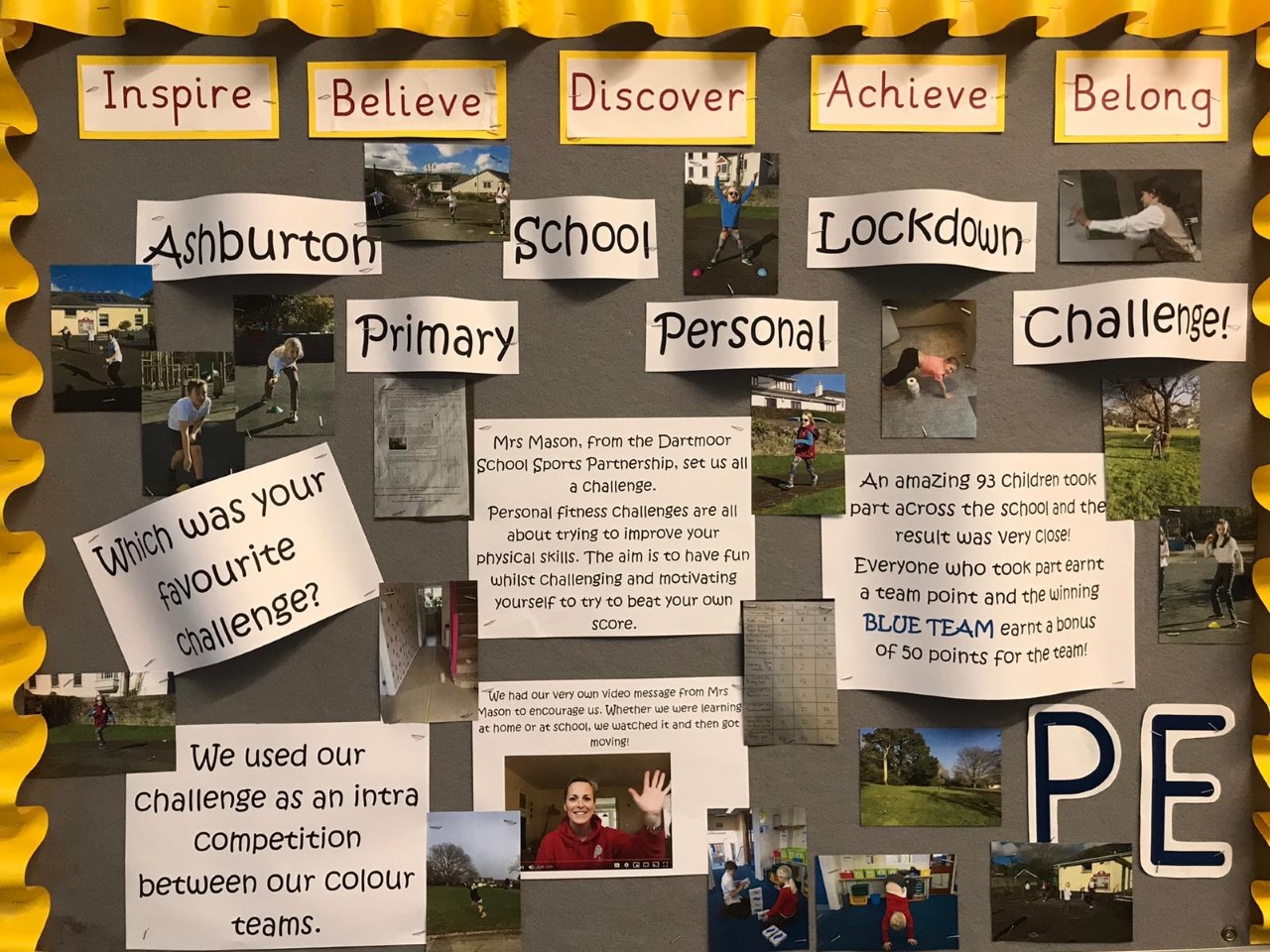 Bovey Tracey Primary school's impact day was split into two on 3rd March. During the morning I worked via Zoom with the PE lead, supporting a new PE curriculum ethos, planning and development at Bovey. Then it was off to work outside on the courts with both Year 5 & 6 key worker bubble groups working on separate courts mirroring the activities. We focused on team work, communication, quick decision making in physically challenging fitness activities. It was a busy and fun extended session, with them all exhausted but buzzing and smiling still at the end.
On 24th February I was in Buckfastleigh Primary School. This time I launched the Devon School Games '30 Day fitness challenge' which started on 1st March. This is to encourage daily activity. An example that can be easily achieved daily is a HIIT session (High Intensity Interval Training), with so many of these online to easily access. Including my 'Lockdown Fitness Ladder' workout on our DSSP YouTube channel! So I delivered seven sessions with each class bubble in the hall, with a live webcam so the pupils at home could log in and join in. It was so wonderful to see how motivated the pupils and staff were both in school and remotely from home. There was also some very supportive parents and siblings joining in the fun online too!
Becky Mason
School Sport Coordinator
Dartmoor School Sport Partnership