South Dartmoor Learning Community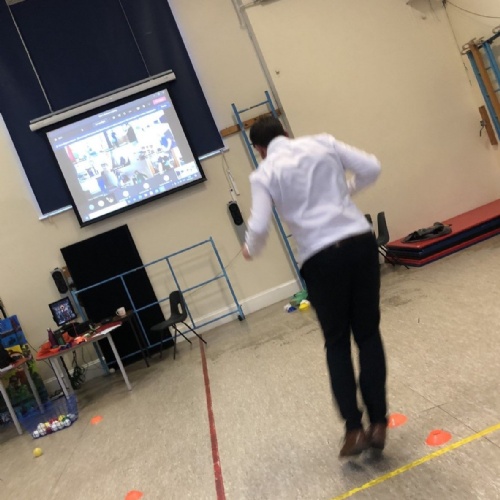 South Dartmoor Learning Community by Becky Mason
Well, we'd never have predicted this start of term that we would be trying to work within another new national lockdown! But SDLC is never shy of a challenge! Our Bespoke Impact Days had been allocated this term, along with the Devon School Games virtual competitions, so we had to adapt and tailor our support... even if that meant lots of embarrassing YouTube videos of demonstrations to support lessons and remote home learning!
For Ashburton Primary on 13th January I had a virtual meeting with the PE lead looking at documentation to support a future Ofsted Deep Dive inspection. This was followed by three practical sessions with their key worker bubble groups were we looked at skills to help us improve our team games.
For Buckfastleigh Primary on 20th January I had a teaching first... teaching seven sessions with some pupils in the hall, whilst having the other pupils live via webcam! The wonders of technology! It was so much fun. EYFS did a wake up, shake up session, Years 1 and 2 had a dance session and Years 3 - 6 all did fitness challenges. The photo is of Headteacher Eddie Brown trying to beat the scores of the Year 5's speed bounce challenge.
I am looking forward to going working with Blackpool and Bovey Tracey over the next couple of weeks. I have also pulled together and circulated a pack to all our schools for remote home learning PE activities. There are tons of links to use to learn and develop new skills as well as Personal Challenge ideas and score cards. I am also getting better at my editing skills and uploading session on our Dartmoor School Sport Partnership YouTube page:
https://www.youtube.com/playlist?list=PLtSTQC8mdF0gx9K2Fk-PCFeOBqneK_LOL