Geology Field Trip to Hooken Cliff, Branscombe, Devon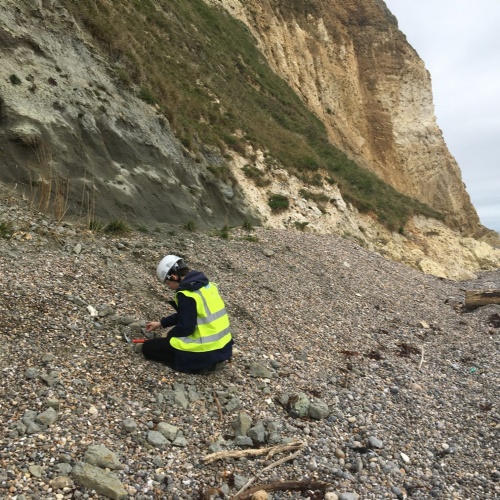 Our Geology GCSE students had a hugely successful first fieldtrip of the year to Hooken Cliff, Branscombe. They spent the day learning about how to conduct geological field studies, using hand lenses and geological hammers and how to sample rocks and fossils.
They studied the Jurassic Mudstones and the Cretaceous Greensands and Chalk formations, collecting rock samples and discovering how these rocks were laid down. They also collected lots of fossil with a large number of stunning brachiopod (shells) fossils recovered which were over 90 million years old.