Year 13 historians explore Berlin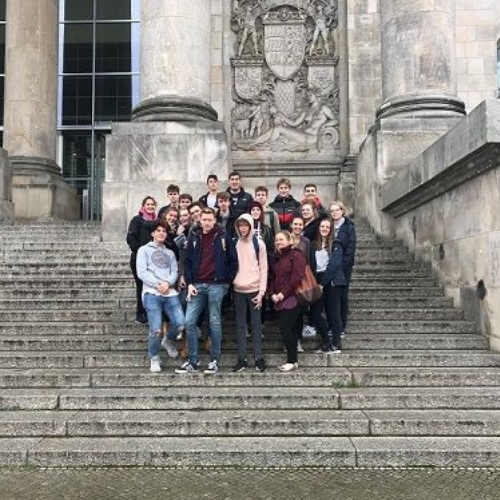 Mr Hayward and Mrs Palmer were joined by 19 Year 13 students in the German capital of Berlin over October half term to support their research into 20th Century German history. Areas visited included the Reichstagg parliamentary building (pictured), Holocaust memorial, Sachsenhausen concentration camp and the Berlin Wall. Students were also able to spend time exploring the city's cultural areas and tried a range of food, with Ashley Causey sampling Currywurst from every available outlet.
All students were a credit to the school throughout the four day trip and the History Department look forward to visiting Berlin with the current Year 12s – please contact Mr Hayward for further information.