'Wear it pink' for Breast Cancer!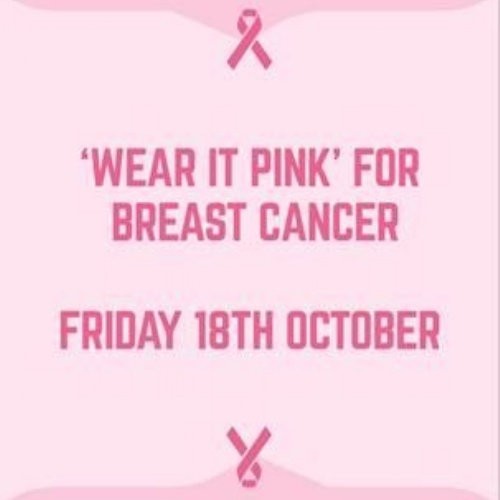 Please enter an introduction for your news story here.
Wear an item of pink in addition to your usual uniform on Friday 18th October in support of Breast Cancer Awareness.
Suggested items: pink ribbon/socks/bandanas/hats/hair accessories. Please note: dying of hair is NOT permitted.
If you would rather just wear your uniform without an item of pink and simply donate to the charity, this is encouraged also.
In addition, there will be a pink themed charity cake sale at the rock during break and lunchtime.