Geology Update – February 2019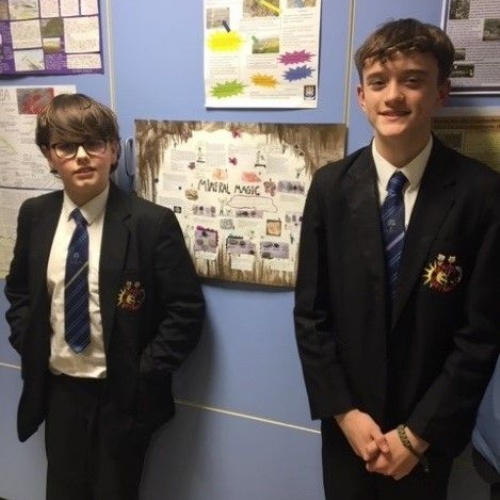 Geology Update – February 2019
A fantastic afternoon was enjoyed by our South Dartmoor Year 9 Geologists at the annual Devon Regional Geological Association competition at the University of Plymouth. The students enjoyed a lecture titled 'Sedimentary facies analysis and Walther's Law' where they learnt about how to interpret sedimentary sequences and how this can provide information on past climatic and sea level conditions.
In the face of tough competition against Torquay Boys and Girls Grammar Schools and Truro School our students competed admirably with their stunning poster on mineralogy and how to identify different minerals. Unfortunately, they were just pipped to the medal places by some exception fieldwork posters.
The students then listened to presentations given by Yr13 Geology students and took part in a quiz on all things geological. The group are now looking forward to and planning ready for next year's competition!
Next update to be following the fieldtrip to Branscombe.
Mr Woodward