National Education Opportunities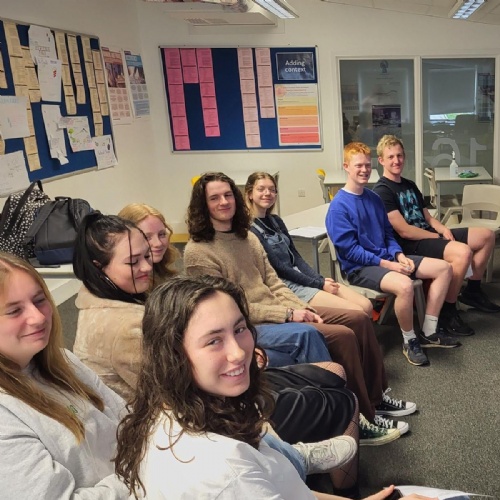 Eight of our Year 12 students have helped kick off research by the National Education Opportunities Network into how best to fund university education in the future as part of a national conversation on student finance.
Professor Graeme Atherton, Centre Head for Inequality and Levelling Up at the University of West London, will hold a series of 10 focus groups around the country, collating student opinions from South Dartmoor, London, Manchester, the midlands, the north and east. He will invite some students to London when his report is presented to the Department for Education.
Our students examined various scenarios, from providing fee free university but restricting access to the academic elite, to cutting services such as mental health and IT support to reduce cost. But the option that gained most support was reintroducing grants to support more students to survive the living costs of university, for which students would be happy to pay a graduate tax for in the future.
Graduate tax was favoured over increased loans as students highlighted that the current system means the highest paid graduates pay off their loans quicker and so pay less interest than the "middling" student who takes longer to pay it back, leading to less well off graduates paying more. Professor Atherton thanked South Dartmoor students for their eloquent and insightful responses that have got this national conversation kicked off to such a promising start.
We continue to engage with leading local, national and international providers to enrich our students' experiences and have a series of further engagements planned. If you are able to support our students engage in exciting initiatives, we are always keen to talk.
Mr Rodgers
Head of Business & Economics