Mr Stokes Runs on Snacks and Stars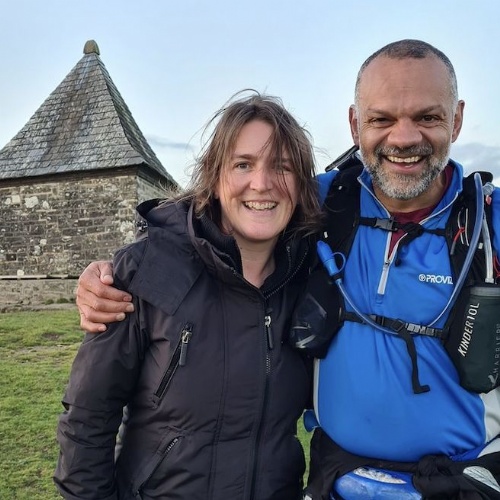 Mr Stokes completed the Dartmoor Way 'The Full Circle' 100 at the weekend in an amazing 32 hours and 29 minutes, running a distance of 109 miles (175km). His highlights included enjoying the clarity of the night sky and being able to eat an awful lot of snacks! Here is his race report.
That was a different kind of weekend! I would like to say a big thank you to everyone who supported me along the way by "dot watching", coming out to see me in person, driving around to catch me up and for all the wonderful messages that were sent. There were inevitably some low moments, but I would turn a corner and see a familiar face or get an inspiring message come through - so really, thank you for your support.
So, what was it actually like to run 100 miles? Well, you can eat as much as you want! I was constantly snacking and grazing with flapjacks, jam sandwiches, Tailwind, crisps and Mars Bars as my main snacks. Apparently, I burnt through 13,371 calories which is the equivalent to eating 58 Mars Bars! There were even more treats at the checkpoints - Jaffa cakes, soup, rice pudding, sandwiches - an all you could eat buffet really. The checkpoint volunteers and marshals were brilliant. They couldn't do enough for us. They filled our water bottles, brought us food, danced and entertained, but most of all, they listened to us... and I'm sure we must have been talking some utter gibberish in our sleep deprived states.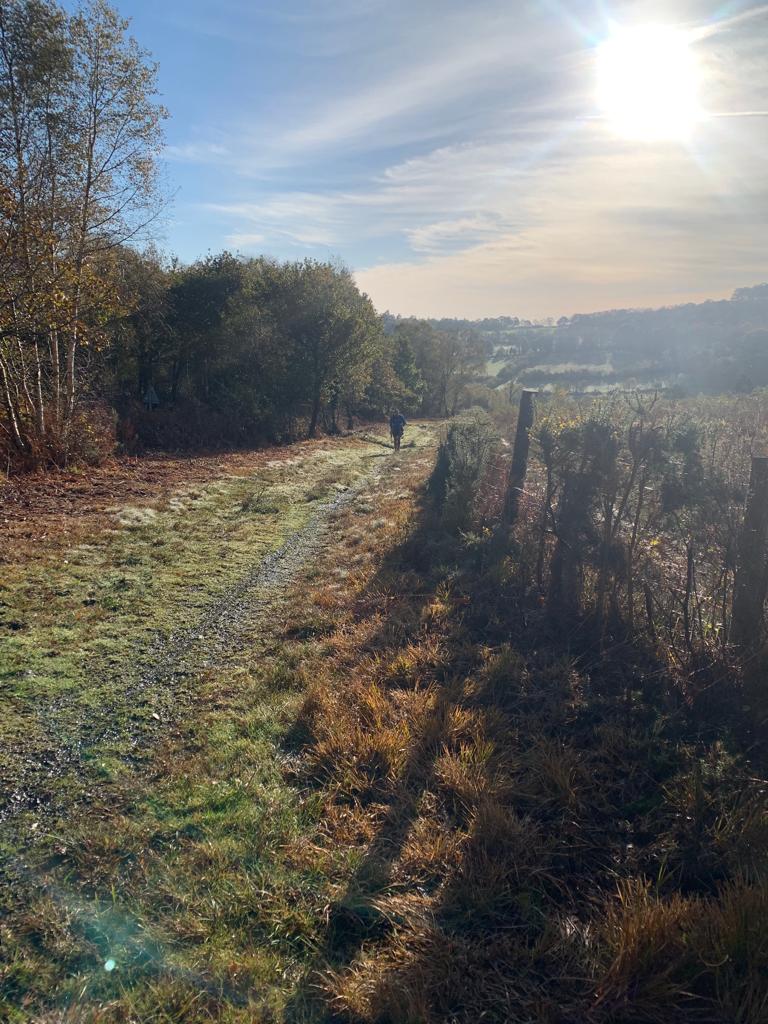 Not sleeping through the night was different too! It doesn't feel as though I missed any sleep because it was such a lovely night and I was in great company. Running across Dartmoor in the pitch black on a cloudless night was quite special. It is at time like this that I wish I knew a bit more about the constellations and the planets, because they were all so clear to see.
One of the most enjoyable sections of the race was from Haytor to Manaton where one of my friends joined me on his electric bike. He instantly lifted my morale and put a big spring back in my step. I think I probably did some of my fastest miles whilst I was with him.
The trickiest part of the race for me was at about mile 85 when I developed a strange limping type of run - I lost all pace and I remember feeling pretty low. I must have been like this for about six or seven miles until I reached the Chagford checkpoint and took some pain relief. I felt so much better after that, it lifted my spirits for a bit until it got dark again and it felt like I was following a maze around the rivers. I got a lucky break at this point in the way of two 50 mile runners catching me up. They knew the route very well, but they weren't slowing up too much for me, so I summoned all the energy left inside and didn't let them out of my sight until the finish line.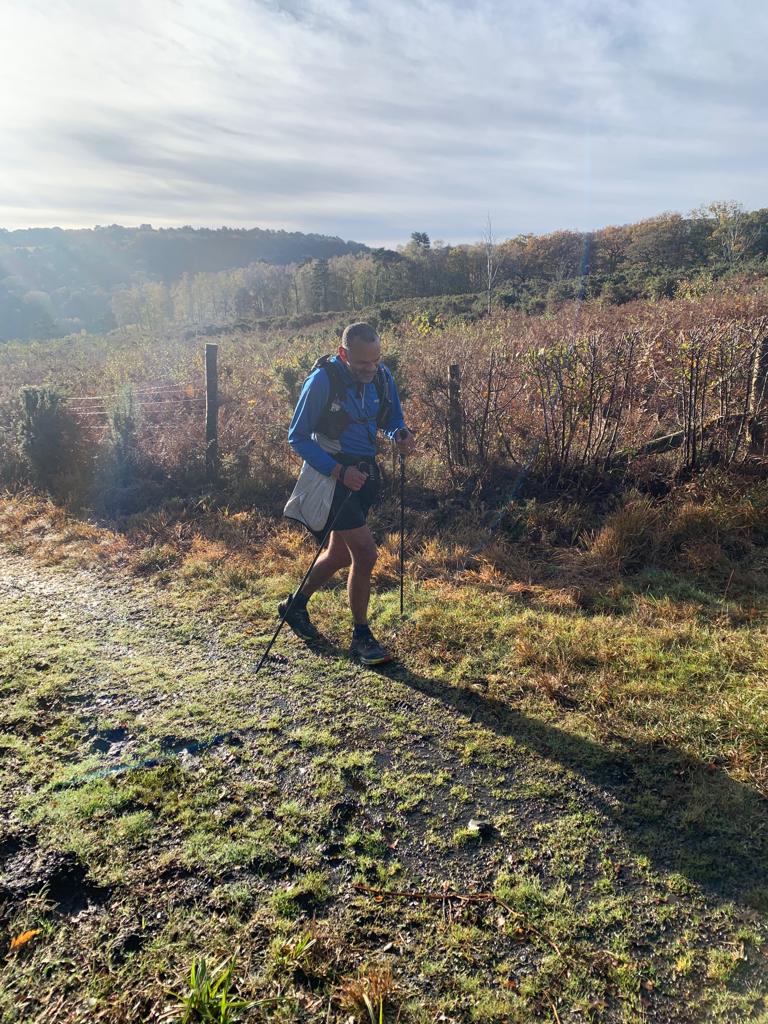 I have had lots of people congratulate me for doing this run, but it hasn't fully sunk in yet. There are no immediate plans to set myself another bonkers challenge! I'm going to give myself a few weeks to rest my weary feet and recuperate.
Thanks for reading and thanks for your support. I hope to chat to you one day and hear about your own challenges both large and small.
Peace and love.
Mr Stokes