Mr Stokes Prepares to Run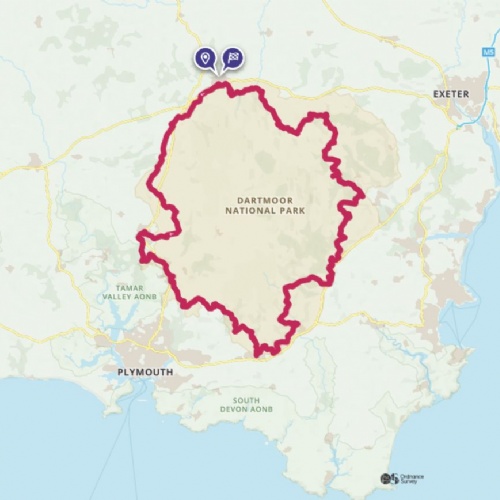 Mr Stokes has been training for the Dartmoor Way 100, 'The Full Circle', a complete circumnavigation of Dartmoor, on Friday 10th - Saturday 11th November. Here he reminisces about a run he didn't prepare for so well and the lessons he learned from it.
Crossing the Finish Line in a Wheelchair!
Date: Summer 2010

Venue: Plymouth Half Marathon

Weather: Hot

Training Plan: Playing rugby

Pre-race nutrition: A hearty breakfast and two cans of budget supermarket energy drinks
All went extremely well and I was on track for a sub two hour half marathon until I collapsed 50 metres from the finish line. I woke up in the first aid shelter on a drip. I later found out that despite taking on fluids all of the way around the course, energy drinks are for after an event not before as they can dehydrate you. Not all energy drinks give you wings - some give you wheelchairs! Somewhere on the internet is a photo of me crossing the finish line, unconscious, in a wheelchair, with a time of 2:07 which is pretty respectable for an unconscious person!
The reason that I am sharing this with you is to highlight the need to prepare properly for an event. Back in the day, I thought I was pretty invincible and would just give everything a go and rely on youth and enthusiasm to get me through. Now I am in my more senior years, I am not so blasé and have prepared a lot better than I used to. Who would have known that there is more useful nutrition for an ultra runner in a white bread jam sandwich than a sausage roll? I'm quite disappointed at this fact!
Over the past year or so there have been a number of people that have supported me along the way and I would like to say a big thank you to them:
Paula and Wilson - thanks for bearing with me when I say that I am going for a run and then disappear for eight hours! I'm always thinking of you on the trails.
My tutor group at school - next time I say that I am going to do something bonkers, please check that I am ok! You are a great bunch of students and I hope I do you proud.
Runners that have inspired and encouraged me - Matthew Dalton, Mark Brooks, Ceri Rees, Richard Perry, Jo Morrisey, Robert Richards, Chris Poole and all of my Strava buddies - On, On!
If you fancy watching a dot move very slowly around Dartmoor on Friday 10th - Saturday 11th November, here is my tracker info. I am number 44. https://www.geotracks.co.uk/live/2129
Mr Stokes