Mask Wearing in School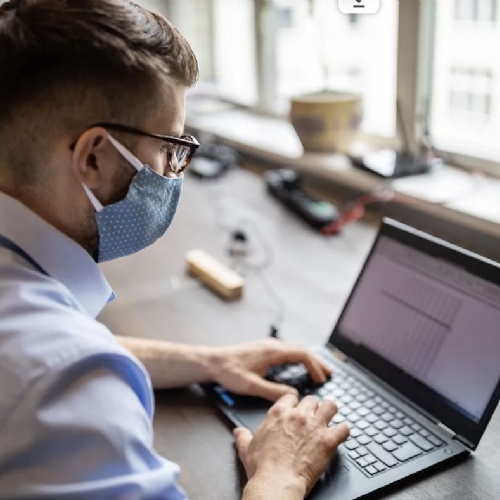 As part of the lifting of Plan B restrictions, from Thursday 27th January the government has stated that it is no longer legally compulsory to wear face masks in communal areas. However, you will also probably be aware of the high levels of infection in our area and that many of the big supermarket chains nationally are still requesting that the public continue to wear masks.
The picture in schools is somewhat mixed too across the country, according to local infection rates. At South Dartmoor Community College and the Atrium, our infection rate remains high currently, as we informed you last week, and we are experiencing high staff and student absence.
Our priority will always be keeping the school community safe, while also maintaining face to face provision for students. We have so far been able to keep the schools fully open to all students and we are grateful for your support while we manage alternatives to enable us to do so, such as collapsing classes, changing timetables slightly and working with cover teachers, as well as moving parent and professional meetings on-line and cancelling meetings where there really is no choice.
Last week, we took the decision to continue to strongly recommend face masks were worn in classrooms by students unless exempt. A week later and we find that case numbers have not decreased but that students are very reluctant to wear masks and we are not able to enforce it with those who are not exempt, despite efforts to encourage and educate.
Trying to maintain this position, in the face of the relaxing of restrictions further at a national level, is simply not a realistic risk management measure and so, as promised, we have reviewed this recommendation in line with our risk assessment in totality. From Monday, we are therefore going to be moving completely in line with government advice and we will no longer be 'strongly recommending' face masks are worn in the classrooms or in communal areas, although we would hope that students take personal responsibility and choose to do so in busy indoor spaces where there is significant social mixing.
Students will still be able to wear masks in classrooms if they choose to and we will continue to provide and offer masks regularly throughout the day, making sure they are easily available. However, by way of best protecting our school community, we would ask please that for the next two weeks, all students and staff move to daily home testing before school. This seems to be the most sensible and reasonable way of limiting the spread of the virus and keeping us safe, while acknowledging the government's position on the lifting of restrictions such as wearing face masks.
We have plenty of home testing LFT tests available and we will ensure all students have access to boxes of them if needed. By home testing daily it will be our first and best line of risk management, protecting our students, their families, and the staff, especially given that many students are asymptomatic when Covid positive. When testing daily, please allow time for the result to show before setting off to school.
This should also limit the numbers of calls home to parents half way through the day to come and pick up students who have fallen ill. We will still keep all other risk management measures in place, including good ventilation and hand sanitising routines and extra cleaning through the day of high touch points such as light switches and door handles.
Finally, we are seeing a larger numbers of people testing positive for Covid with cold-like symptoms and a sore throat, rather than the more traditional symptoms of a loss of smell/taste and a cough. If this is the case at any point for you or your child, we would urge you to book a PCR test rather than rely on an LFT, which apparently does not pick up the Covid viral load until day three to five.
Many thanks for your continued support.