Sixth Form London Trip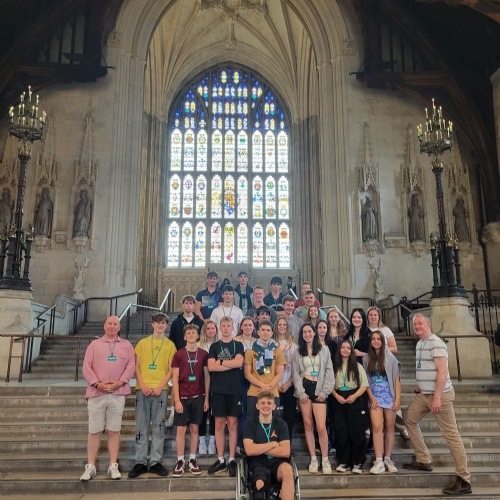 Highlights: students' behaviour described as "impeccable" by Premier Inn staff, teachers called "cool". by random couple on the train and Jake T given the floor of the House of Lords whilst it was in session debating the Wagner Group and immigration!
Six Form students enjoyed a two day trip to London, taking in Thorpe Park, a tour of the Houses of Parliament, a pressure group workshop, a chat with Mel Stride MP's office, a walking tour of Westminster, taking in Parliament Square, the Cenotaph, Downing Street, Trafalgar Square and Buckingham Palace.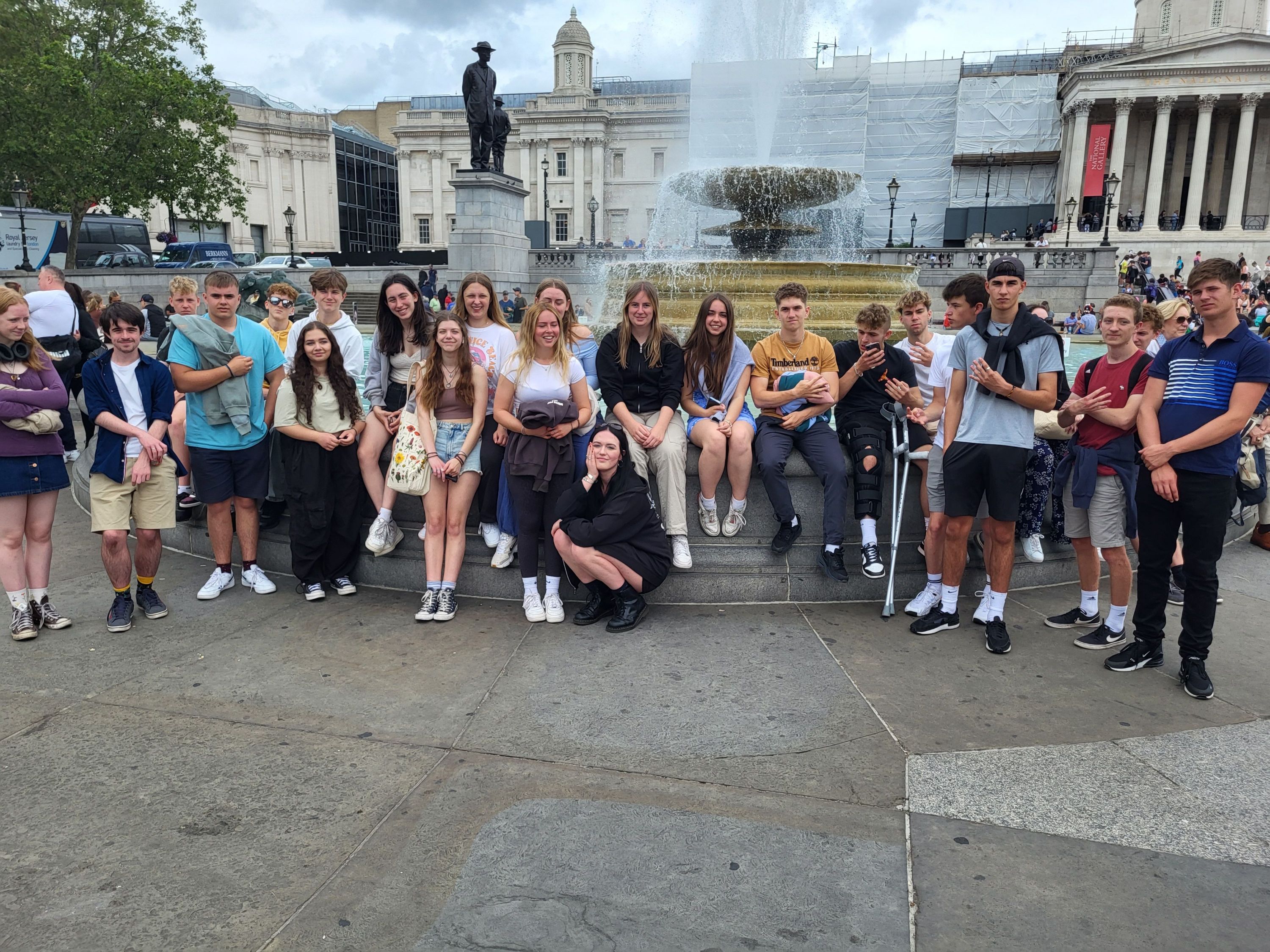 On Monday students enjoyed a day at Thorpe Park before an overnight stay at Addlestone's Premier
Inn. Whilst at Thorpe Park students were free to go on as many or as few of the big thrill rides as they
wished, less extreme rides also well used. After Thorpe Park closed it was off to the hotel where
staff could not be more profuse with their praise for our students, certainly in comparison to less well
behaved school parties they had housed recently. The hotel that mainly serves business customers said the best compliment they could give was that none of the staff would have been aware a school group was on site if it was not on their records.

Tuesday saw the group park up in Staines, give a few Ali G Eastside vs Westside shout outs and head into London. Students made notoriously challenging London commuters into engaged softies who then commented on how "cool" the teaching staff must be at SDCC. After taking in many of the historic sites, there was time for a group ice cream in St James's Park before having a guided tour of the Houses of Parliament. Jake T, who had severely damaged his knee in the run up to the trip, but who had valiantly manoeuvred around on crutches throughout, succumbed to accepting the help of a wheelchair and had a blast. The whole tour was fascinating, and students got to see politicians like Theresa May MP in action.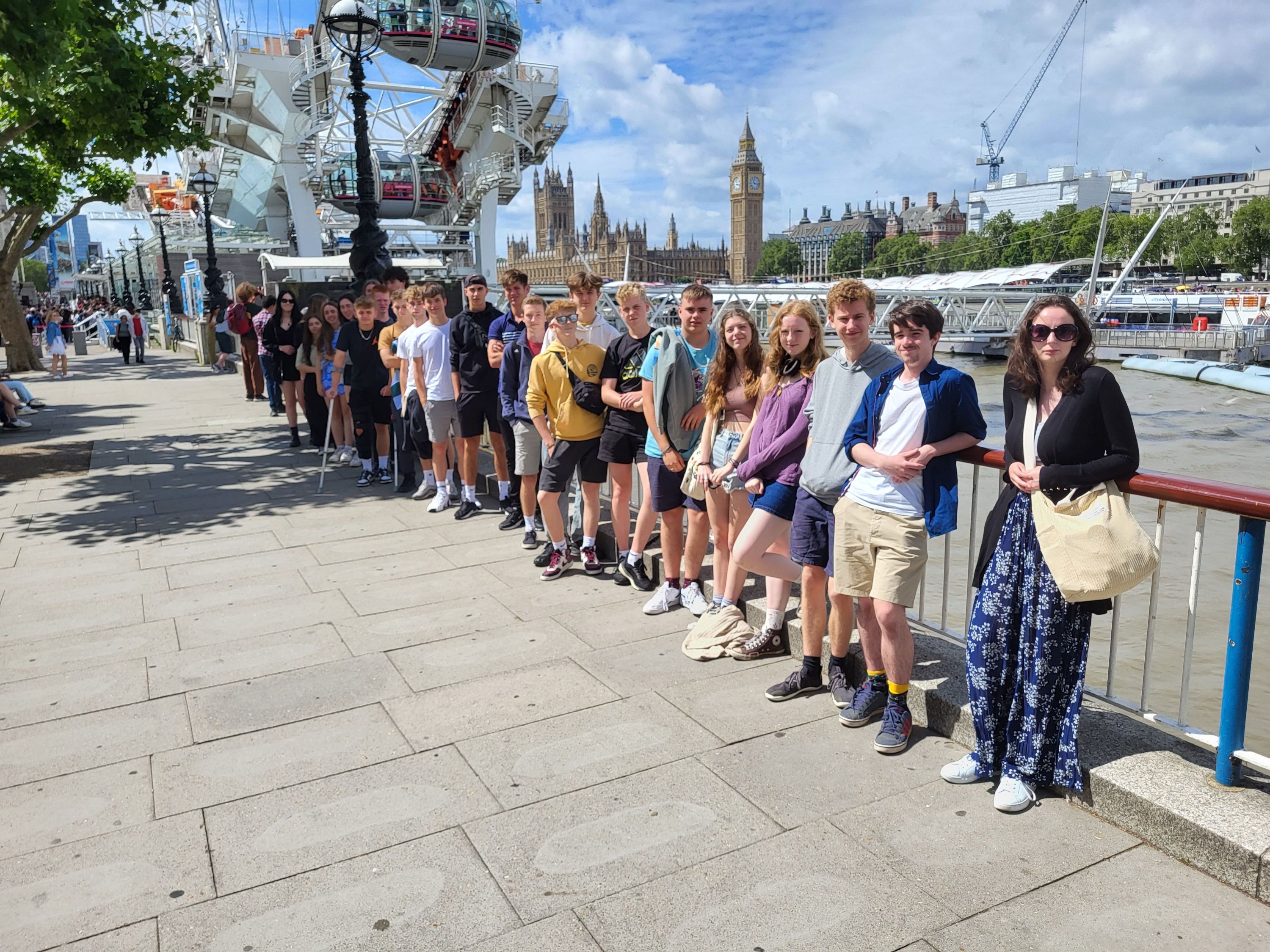 Jake was treated to a behind the scenes tour and a 15 minute session on the floor of the House of Lords whilst debates on Immigration and the Wagner Group were occurring and the others looked on from the viewing gallery. After a session looking at pressure and lobbying groups, there was a short Q &A with a member of Mel Stride MP's office before students and staff embarked on their journeys home.

The excitement was not over though as an early contender to replace "Barry's Bingo" at next year's Year 13 prom emerged with "Jack's karaoke", as one of the buses remained in full voice until arriving back in Ashburton around 11pm!
Good time had by all.
Mr Rodgers