County Cricket Finals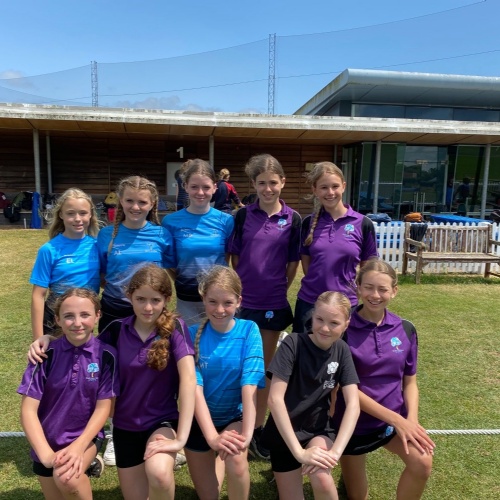 The U13 girls and U15 mixed cricket teams competed at the Chance to Shine Outdoor County Finals, after they qualified for the competition at the District Round last month.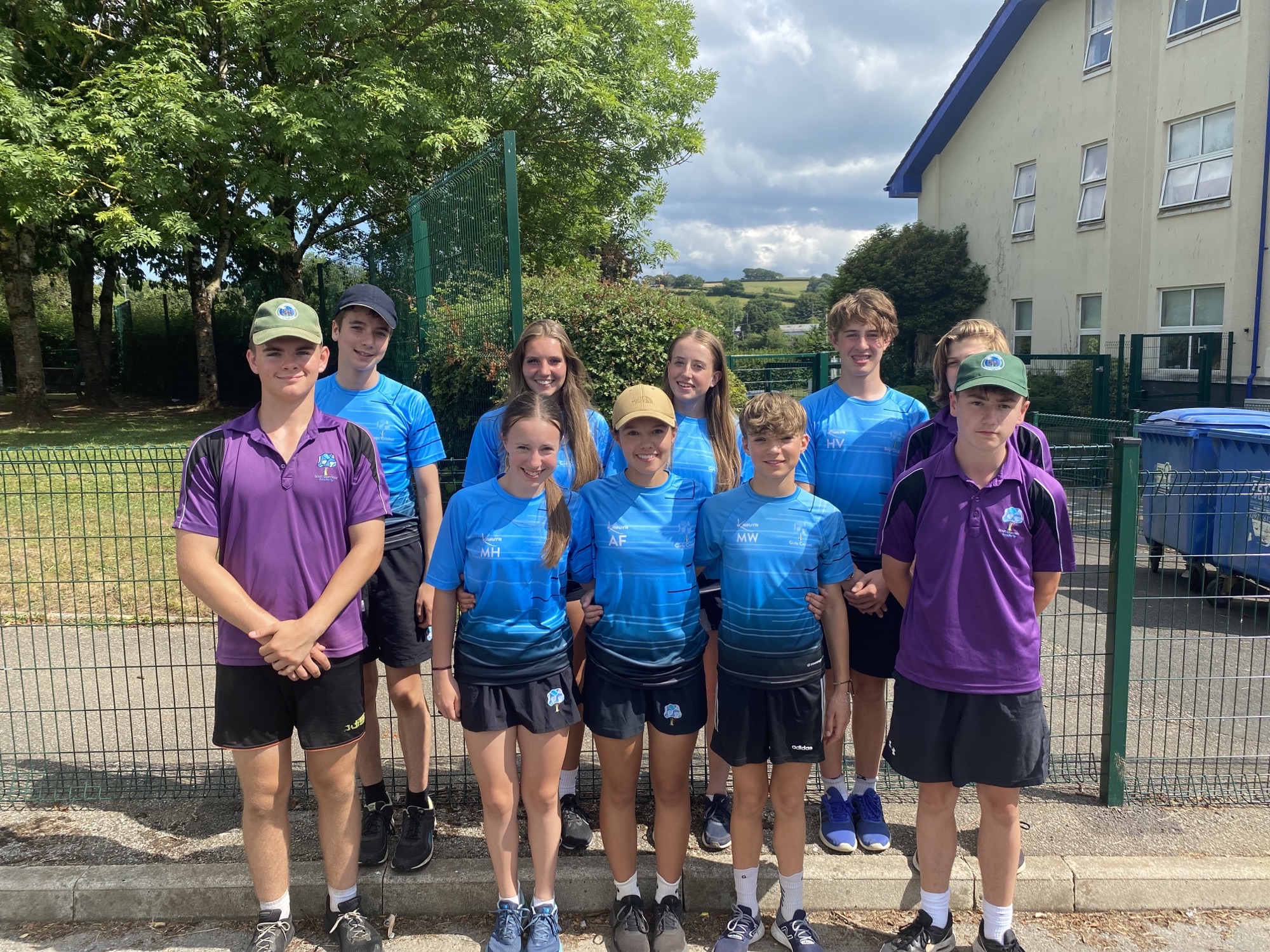 Tournament Reports
U13 Girls Team
The U13 girls' team competed well at the County Finals held at Topsham Cricket Club. The team contained several players who have only recently started playing cricket at school. They have already shown what a talented group they are to reach this stage of the competition.
Drawn in a tough group against Torquay Girls Grammar School, Devonport High School for Girls and Uffculme School, South Dartmoor narrowly lost each of their matches in the group stage. The U13 girls' team finished the day with a tense two run win against Plymouth High School for Girls. This meant that South Dartmoor finished in 7th place overall out of over 50 entrants across Devon.
Led by vice captains Maisie and Nelly, South Dartmoor scored more than 200 runs during their four matches. Megan and Evie were superb, with the bat hitting some extravagant boundaries including multiple sixes each. South Dartmoor took 13 wickets during the day, with Evie finishing as the top wicket-taker. The girls particularly improved on their fielding throughout the day. Run outs and catches were shared across the team, in particular, by Greta, Kitty, Summer, Evie, Ava and Nelly. The U13 Girls team continues to impress and has shown a significant improvement during their first full season as a team.
Members of staff at the tournament commented on how the team were a credit to the college. Well done to everybody who played!
Player of the day - Megan
Team players - Nelly and Greta
Best moments of the day - Evie and Megan's 6's, Summer's quick reaction catch against Devonport High School for Girls, and Ava's stumping against Plymouth High School for Girls.
Team - Maisie T (vice-captain), Nelly B (vice-captain), Summer P, Kitty S, Bella M, Greta K, Megan G, Eve W, Ava C, and Evie L.
U15 Mixed Team
The U15 Mixed team finished in the top eight teams across Devon out of more than 50 entrants. With the majority of the side a year young, the team knew that it would be a difficult challenge against strong opposition. The hot weather meant that lots of hydration, sun cream and encouragement were going to be needed.
South Dartmoor's best team performance came against Holsworthy Community College. South Dartmoor set Holsworthy 64 runs to win after Alex top-scored, including several big sixes over the boundary rope. A positive start from Holsworthy meant that the match looked to be out of reach for South Dartmoor. Holsworthy required 6 runs to win off 20 balls. However, some economical bowling from Immy, Mia, Olive, and finally Ollie, meant that Holsworthy still required three runs to win off the final five balls. South Dartmoor's resilience pushed Holsworthy to the penultimate ball, who eventually won the match by just 1-run.
Well done to everyone who played!
Player of the day: Jack and Harry
Team players - Olive and Joe
Best moments of the day - Mae's courageous last wicket innings against Exmouth Community College, Ollie throwing his bat (by mistake) further than he hit the ball, and Olive's "Ben Stokes" style (versus Pakistan at the World Cup, 2019) one-handed catch on the boundary rope against Holsworthy Community College.
Team - Jack L (captain), Aurelia F, Olive M, Mae W, Immy D-T, Alex H, Joe F, Mia H, Harry V, and Ollie D.
South Dartmoor Cricket Club is looking forward to a trip to watch Somerset CCC vs Hampshire next month in Taunton. Training will continue at school on Monday and Friday during break two and Wednesday after school (until 4.30 pm). Please see me if you would be interested in joining.
Mr Pryke