Body Language 2023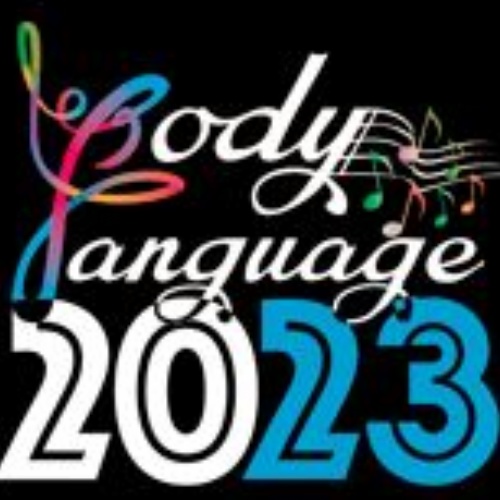 Body Language 2023 left a wonderful buzz at South Dartmoor Community College and within the local community. This year's programme extended beyond previous years, which is reflective of the consistent development we strive for here.
We had the opportunity to kick start the week long celebration of dance, by opening our performance platform to several local community groups, secondary colleges and universities which make up our wider dance community. We are proud to be able to highlight the huge variety of dance opportunities that exist on our doorstep and this was an aspirational evening for all involved, performers and the audience. Performers from four years of age through to mid 30s stepped on to the stage to share their passion for a diverse range of dance styles and the response from the audience was electric.
"Loved the new show on Tuesday to see other dance performances from other schools was a great celebration of dance."

"The whole show on Tuesday was just so inspiring and impressive because of the way the whole local dance community came together. Every single dancer was an inspiration. The last piece - Illuminate - made me cry as it was so poignant and meaningful - these young, creative people lighting the darkness and creating paths."
Primary Body Language sits at the centre of Body Language week and we love welcoming our newest recruits to South Dartmoor. Year 6 children who will be joining us in September learned of their secondary school placements on the morning of the Primary Body Language event and what better way to celebrate the news than spending the day with us and embracing our rich culture of dance, music and creative art.
Mrs Mason, our Dartmoor Schools Sports Partnership Co-ordinator and Primary Body Language Lead said:
"Primary Body Language is always the highlight of our year. This year was just incredible! The theme of PBL was based either around the book schools were studying in their literacy lessons, or on what really inspires their pupils to read. They then created their dances based upon their stimulus, exploring characters, chapters or a concept. The children and staff have really embraced the theme creating some brilliant choreography. It has been wonderful to see these books come to life and see the children really inspired and motivated by them.
"The final two performances of the week really focused on sharing the work of South Dartmoor students from Year 7 -13. These shows also saw our Primary Dance Projects take to the stage and delight families with their raw energy and beautiful imaginations – we so look forward to welcoming the children and their families back in the near future."
Both the Thursday evening show and the Friday morning community event celebrated dance at South Dartmoor beautifully, showcasing a huge variety of curriculum work alongside the extra curricular dance that fills every spare moment in the school week. With more than 200 performers taking to the stage to perform dance that captured every essence of our college's core values, we could not be prouder of all that our students have achieved.
Their VISION was passionate and packed with positive attitude and drive. The RESPECT that they have shown each other rises above and beyond what we expect of our learners, which in turn shows the determination they have to be part of a community that helps one another to grow. Every single dancer on the stage, regardless of experience, background or ambition to take dance beyond their experience of it right here, right now, has a place on our stage. EQUALITY for performers is at the heart of what we believe in and every opportunity provided for our dancers is met with excitement and a 'can do' attitude. The audience feedback, the students desire to get straight back in and on with the next thing are just some of the ways we celebrate the EXCELLENCE that a platform like Body Language can provide our dance community, and we can't wait for the next one!
Ms Slater
Dance Teacher