Call to 'ASSEMBLY'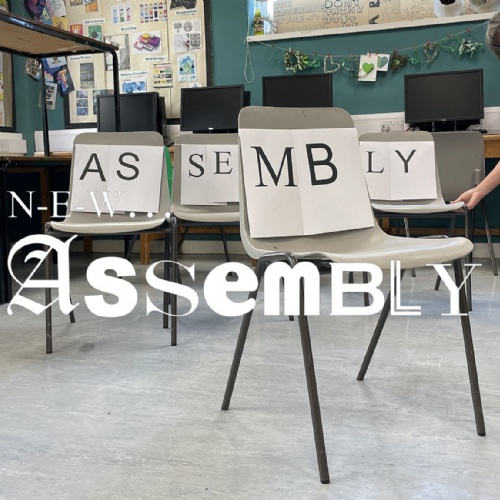 Artists and students from South Devon Community College are coming together to create ASSEMBLY, a unique art installation in St Lawrence Chapel, Ashburton, which re-imagines educational and social systems.
Featuring ongoing performances such as a dance of school chairs, hip hop rebellion and learning from lichens and starlings the exhibition ASSEMBLY is inspired and curated by local artist Rob Manners, a Lecturer at Arts University Plymouth, who wanted to know whether students had strong opinions and creative ideas about their education, especially as schools form the backbone of any community.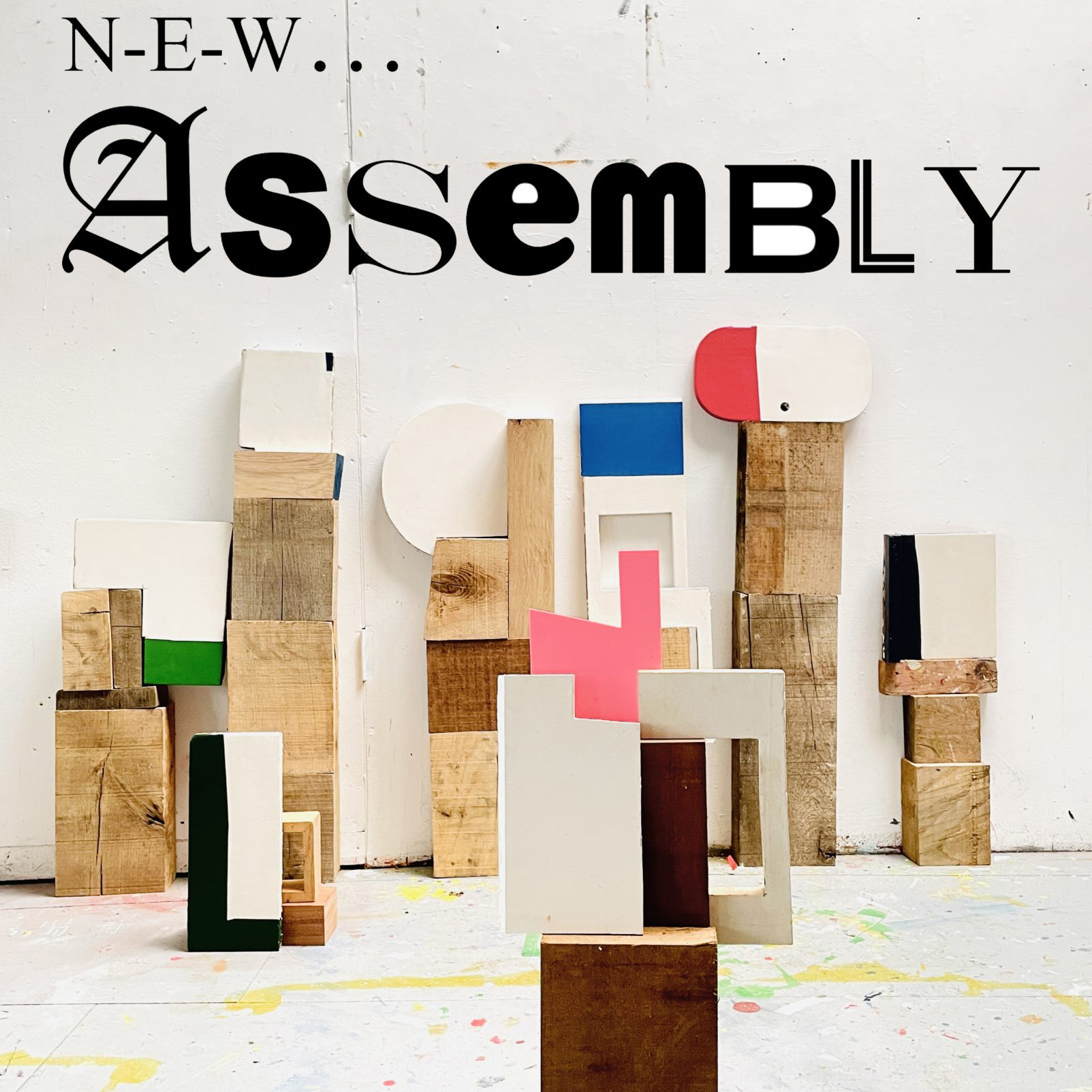 ASSEMBLY will be in place from the 15th to the 17th of September 2023 at St. Lawrence Chapel, Ashburton, as part of Little Big Town festival, this year in partnership with Ashburton Arts Centre and the Ashburton Food Festival. Every exhibition day, a bell will ring out as it used to do for the school, inviting the audience to actively join the Assembly of artists and students at the Chapel. Prepare for a lively, non-hierarchical discussion and presentation of ideas where the boundaries between performance and conversation are blurred. All are welcome at the ASSEMBLIES each day : Fri 15:15; Sat 16.00; Sun 15.15.
The exhibition venue itself, the historical St. Lawrence Chapel, invites more consideration over the values of education. Now a heritage, cultural and community centre, the Chapel building was a grammar school for over 600 years; the wooden tables and benches where former students carved out their names as 'graffiti', now part of the history of the site, keeping alive memories of children's rebellion. ASSEMBLY will add to this story, re-imagining the space through projections, sculpture, painting, music and performance. Artists involved include Katie Upton, Mark Jessett, Flavia Pinto, Andrew Stacey, Rob Manners, Alex Murdin, Sophie Clist and This Ain't Jazz.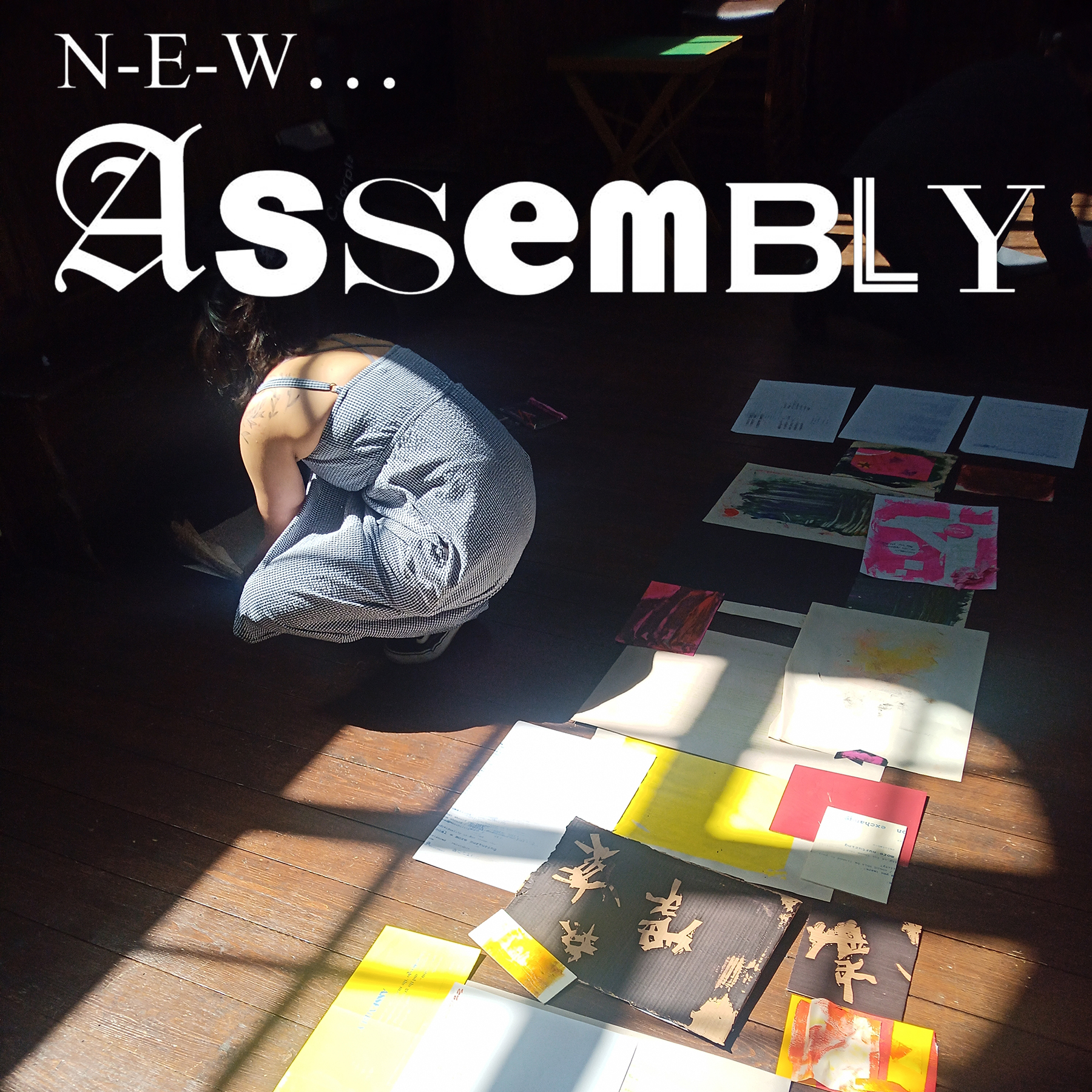 ASSEMBLY is collectively designed by contemporary arts group N-E-W with South Dartmoor Community College, and has been supported by funding from the National Lottery through Arts Council England.
To find more about 'Assembly' and the artists involved, head to the N-E-W or Little Big Town festival website.