A Level Results 2022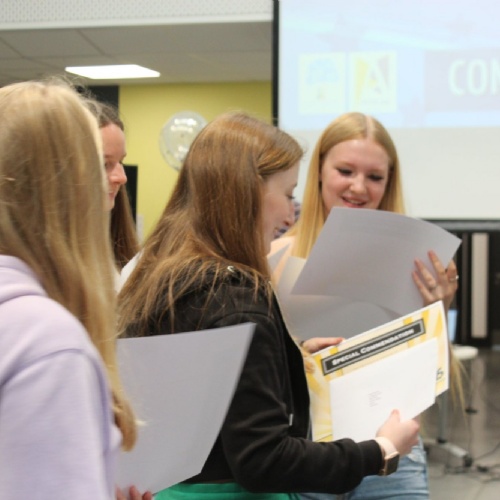 South Dartmoor and Atrium Celebrate 97% A Level Pass Rate
South Dartmoor Community College and The Atrium are celebrating impressive A Level results. Once again students have performed exceptionally well, securing places across the country at top universities including the London School of Economics, Exeter, Bath and Bristol universities. A phenomenal 25% achieved one or more A*s. In addition to this, more than half of all students achieved an A* or an A grade - with an outstanding overall pass rate of just over 97%.
Jen Veal, Executive Headteacher, said: "We are immensely proud of all the students, as they have shown exceptional resilience and dedication, overcoming significant disruption to their education as a result of the pandemic. For many students this was their first experience of public examinations and they took it all in their stride, relentlessly demonstrating their commitment and determination to achieve their very best.
"We recognise that although the results are important, our students are so much more than just their grades. They are amazing young people who have contributed so much to the school community during their time with us. We wish all the students every success for the future and we look forward to hearing about all the fantastic achievements, discoveries and adventures that they will undoubtedly have either as they continue their educational journey or venture out into the world of apprenticeships or work.
"On behalf of the staff, we congratulate all our students and wish for them the very best that life has to offer."
For updates and photos throughout the day please see:
www.facebook.com/southdartmoorcc
https://twitter.com/SouthDartmoorCC
www.instagram.com/southdartmoorcc