Sports Academy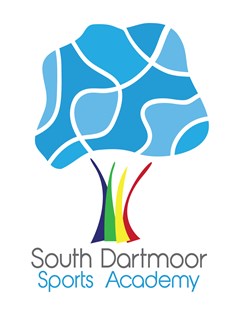 The purpose of the Sports Academy is to give talented students the opportunity, access and support to pursue their sporting aspirations alongside continuing their education. Students are accepted into the Sports Academy on the basis of their ability, commitment, desire and motivation within their sport.
The Sports Academy is an integral part of the overall college ethos and is timetabled into the sixth form programme.
Members of the Sports Academy are making a firm commitment to their sport and we expect students to be dedicated and have a professional sporting attitude towards the academy. In return, you can expect to receive high quality coaching and support and the opportunity to further your career.
South Dartmoor has a track record of developing and aiding high level, elite sports people— 3 professional footballers (one with international recognition), 2 international hockey players, 1 international rugby player and with a number of individual sports performers who have reached the top 3 nationally or internationally in their disciplines—all within the last 4 years. For the right athlete, the Sports Academy will increase the chance of you being the next!
We are delighted to be recognised by a number of professional and leading amateur sports clubs through their links to our Sports Academy. This gives the right students the chance to develop their sporting aptitude outside of College through opportunities with the partner clubs – up to and including clear pathways to professional sport
Alongside the Sport-Specific coaching and support, every student accepted into the Academy receives a tailor-made programme consisting of:-
PSYCHOLOGICAL GUIDANCE
Regular lectures and sessions with professionals to give advice and aid performance as appropriate.
Full pre and post match/event support and performance programme.
STRENGTH AND CONDITIONING SUPPORT
Free membership to the Ashmoor Sports Centre performance fitness suite – Fully refurbished in summer 2015 to include a £75,000 'Technogym' equipment upgrade.
A tailor-made individual programme in conjunction with your sports and personal requirements.
Dedicated Academy-only S&C sessions with qualified coaches.
PHYSIO AND SPORTS THERAPY SUPPORT
Free Sports Therapy support post-match to aid recovery.
Detailed rehabilitation programmes where necessary.
Comprehensive pre-hab and injury prevention support.
Full athletic testing and body analysis programme.
PERSONAL MENTOR
Support from ex-professional sportspeople.
Help and support in raising personal sponsorship if required.
Assistance with balancing the requirements of academic and sporting commitments.
Comprehensive careers service and support to ensure your post 18 employment or university route is the best it can be.
EDUCATIONAL SUPPORT
Tutor availability to ensure educational standards are met
Dedicated academy education programme to ensure high performance is possible without compromise.
NUTRITIONAL AND LIFESTYLE ADVICE
Regular lectures and sessions with professionals to give advice and aid performance as appropriate
Wellbeing support to understand and manage the demands on your body
KIT AND EQUIPMENT
Full high quality training and performance kits at heavily subsidised rates
High quality training and match equipment available for use
Full access to all Sports Academy specialist facilities
Off-site dedicated match venues
For more information on our programmes, please contact Steve Dinnie.