Sports Academy Courses

Chelsea FC Foundation Football Academy
We are the ONLY Sixth Form College in the South West to have an association with Chelsea FC. General Vocational and A Level study options are compatible with the Football Academy provision.
Students will undertake daily training at dedicated specialist facilities. They have full Chelsea FC issues training and playing kits. Involvement in the Football Academy will include a full fixture programme in the professional development league – all against football league development sides rather than playing local colleges like most programmes. Inclusion in the football academy also includes the possibility of visiting Cobham, Chelsea FC's state of the art training facility.
It is our aim in the Football Academy to create a positive, progressive football programme that will provide our players with the opportunity to fulfil their potential. All our staff work within our structured technical blueprint on how we deliver the programme which we feel will develop our learners academically, morally, socially and athletically to provide them with the foundation to be successful in all aspects of their lives and careers. Students are treated like professionals, with a daily training programme that demands a personal desire to succeed.
Players are in the 'shop-window' with weekly matches against professional club development sides, however staff have a number of links to regional and local pro and semi pro teams also and can find you playing and coaching opportunities at the right level for you.

The Complete Rugby Academy with Plymouth Albion RFC
Plymouth Albion are the second-largest professional rugby club west of Bristol. Any combination of Academic courses is available to supplement this Academy. Training and matches will take place at dedicated specialist facilities.
Full Complete Rugby Academy training and playing kits are available to academy members.
The Academy is supported by Graham Dawe - ex-England, Bath and Sale Rugby Player, including Rugby World Cup appearances. Training sessions delivered by Plymouth Albion RFC coaches and players.
Students have dedicated rugby support for a minimum of 5 hours per week, plus match opportunities. Training will work on all aspects of the game and included dedicated strength and conditioning support. Beginning smaller than some of our competitors, we can offer more playing time and individual development support than the larger multi-team rugby academies elsewhere.
Cricket Academy
Cricket is one of the strongest sports at South Dartmoor, built on a culture of practice and dedication throughout winter and spring terms which readies us for a summer of competition and success.
We are pleased to announce that students joining us for 2016 entry will have the option to join our proposed 2017 WINTER TOUR TO AUSTRALIA which we are currently finalising details for but will include a range of playing opportunities.
Our Cricket Academy students train for 3-5 dedicated hours per week throughout winter with more time in the summer term. You will receive team, small group and individual cricket training, alongside the general Sports Academy programme of strength and conditioning and mentoring support.
The Cricket Academy coaching is led by Pete Sanderson - Pete joins us from Somerset CCC where he has worked for over 15 years in a variety of positions including first team batting coach and as a performance analyst. He brings a wealth of experience of working one on one with top international players such as Marcus Trescothick, Nick Compton and Jos Buttler. Pete is a level 4 ECB coach and also tutors for the ECB. As such, he is well placed to offer appropriate cricketing opportunities for the right players. Cricket Academy students play a number of high level matches against top opposition – including county development sides and public schools.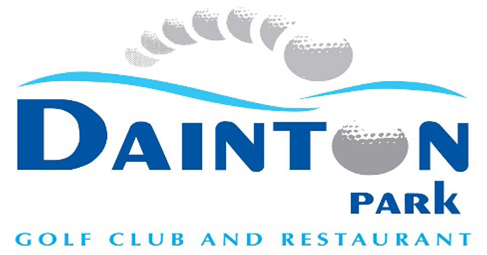 Golf Academy in association with Dainton Park Golf Club
The Golf Academy gives students the opportunity to develop in a nurturing and individual environment by being able to access excellent facilities and coaching alongside your academic studies. Applicants should have a handicap of less than 21, however some applications from players above this may be accepted after a trial assessment.
Students will receive 3-5 hours per week of support - both the generic Sports Academy programme and dedicated golf play with your coach. Training and match play will take place both on campus on our new training areas and also the course in nearby Ipplepen. Students can expect support on all areas of golf and can receive video analysis of performance.
Mike Cayless, who is the club professional at Dainton Park Golf Club is the coach for this Academy Programme. Mike is able to offer free memberships as scholarships for students who meet certain criteria, and our matchplay offers opportunities to gain representative honours and beyond.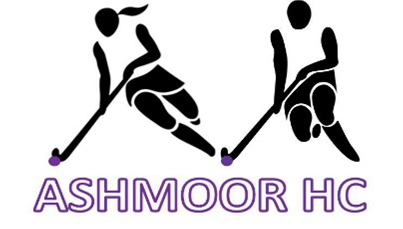 Hockey Academy in association with Ashmoor Hockey Club
Hockey is another incredibly strong sport at South Dartmoor with players previously reaching international level whilst at College. We were the first EVER state school to win the national indoor title in 2012 and regularly reach the National Finals. We were British Colleges Mixed Outdoor Runners Up in 2014 in our first season of entering the competition. We have a strong relationship with Ashmoor Hockey Club which sees players having the opportunity to play regularly at a high standard.
Students will be timetabled for up to 5 hours of hockey per week, plus the opportunity for an extra 2-4 hours as part of Ashmoor Hockey Club, should you choose to join the community club also. As part of this, students will access the regular Sports Academy generic sessions for strength and conditioning also.
The Hockey Academy is led by Steve Dinnie, an ex-Welsh International player who featured at the Commonwealth Games. Steve is also the Head Coach at Ashmoor Hockey Club, who play in the Championship of the West of England/South Wales Hockey league – just 2 divisions below the National League structure. College opportunities include England Hockey indoor and outdoor competitions plus British Colleges matches.